14 October 2021
"Architectural practice can be intimidating and off-putting to those outside it: it can seem like a pretentious elite," points out Sam Goss, Founding Director of Bristol-based Barefoot Architects. "We want to be relatable, human and fun."
This self-awareness is ingrained in the way the practice communicates, whether with clients, local communities, local authorities or developers. The practice carries out a range of work, which has included one off private homes, and the UK's largest cohousing development, Bridport Cohousing Community Land Trust. The practice is passionate about co-design, participative design, cohousing and community-led projects; and a focus on "better outcomes" drives their work.
"Every aspect should be about the delivery of better outcomes," Goss affirms with zeal. "That is what we are constantly pitching to the housing associations we want to work with. We present the same message to local authorities: cohousing and participatory design addresses a huge number of issues they face in providing affordable housing. We convey how we can help them through these processes."
Goss appreciates the needs and priorities of commercial developers too, and is keen to convey to them the commercial advantages of co-design, one of Barefoot Architects' areas of expertise.
"'Will we sell it or won't we?' – that is the developer's big question," he points out. "The beauty of co-design is that a developer could potentially presell every unit. If potential residents are involved in the design stage it is likely to be delivered faster. It de-risks the project financially. If a group of people want to buy into the process, they will put down a deposit before planning permission."
Gurmeet Sian, Director of Office Sian is an architect passionate about community focused projects. He and Sam Goss are among the architects who will be presenting on the topic of planning and participative design on 9 November 2021 at the RIBA's online conference Guerrilla Tactics 2021: Stop, Collaborate and Listen.
Sian cites one particular building as being a milestone achievement for his practice: the award-winning Phoenix Garden Community Building in Covent Garden, the first purpose built community centre to be built in central London for several generations.
"I had many interviews with the client to gain that project," Sian reveals. "In the first interviews I imagined they wanted to hear how an architect would conduct themselves, but by the third interview I realised they wanted to hear me showing a more human side."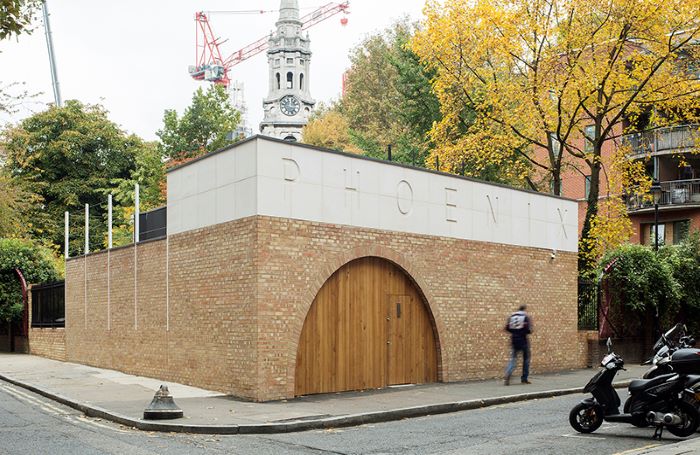 "I tried to convey how an architect and architecture can engage with other people, showing empathy and consideration – not the kind of 'archispeak' you pick up in architecture school."
Sian points out that it was a previous project of his, the Hackney Shed workspace, that appealed to the clients, Phoenix Garden Trust. Their thinking was that an architect capable of achieving a beautiful functional workspace on a tiny budget would be able to produce something extraordinary for them.
"They took a huge leap of faith," he explains. "Sometimes architects forget that many clients don't want 'architect speak', they want someone to interpret ideas on a human scale."
He advises architects to think less about whether a project is small or big in such pitches, and instead focus on design quality. In conversation, he frequently returns to a focus on people and the needs of the end user.
"It is public money: you have to understand the need to be careful with it and communicate that," he points out. "My mantra is to treat every project I do as if it is going to be published widely. Quality work will be seen by a quality client."
Architects are stakeholders in a project too of course, and speaking on the "human scale" as he puts it extends to what an architect should expect from a project.
"There is a false impression out there, particularly among some charities, that architects earn lots of money," Sian finds. "They might think pro bono work is easy for a practice to accommodate."
"A lesson I have learned is to state clearly that there is a limit to how much they can ask for and how much I can do. This usually turns the tide, and makes the overall conversation a very respectful one from then on."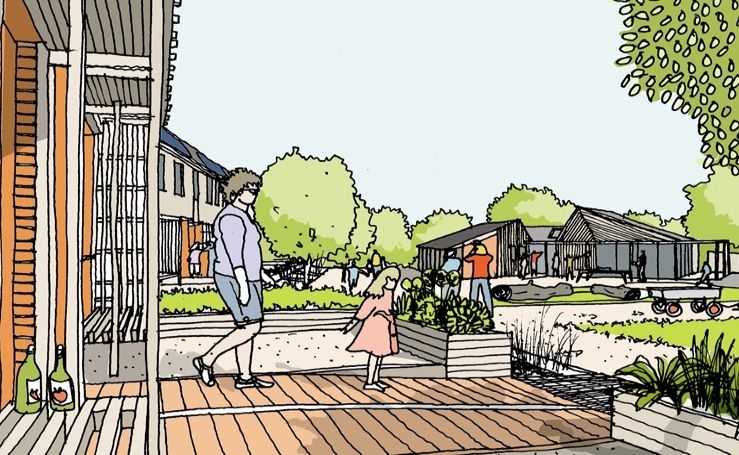 Office Sian and Barefoot Architects share a demonstrable commitment to reciprocal community engagement. Sam Goss believes the local community should be thought of as an advisory board, not the source of a hundred objections. a smooth route through planning means talking to the neighbourhood in an honest and serious manner.
"We treat local communities as experts in their area," Goss explains. "They are consultants of their streets: they know more than we will ever intuit from walking around their neighbourhood."
"If you respond to their thoughts positively and prove you are listening then you earn trust. Once you have trust, the entire conversation is raised, and you can discuss actual design quality: better outcomes."
Goss recalls one proposed development that received a great deal of opposition from local residents on social media. He suggested a public presentation and invited some of the schemes most vociferous critics to attend.
They might have been expecting an argument but instead, they heard Goss carefully explain the project: a new courtyard was to be introduced; every resident would receive a terrace and a lightwell; and the shop on the site was not going to be lost, the site would be different and actually better. The critics were won over and went back online to enthuse about the scheme.
"We said, 'come and shout at us if you like, that's fine, just give us a chance to explain the development'. It became a good news story."
Sam Goss and Gurmeet Sian will both give presentations about planning and participative design on 9 November 2021 at the RIBA's online conference Guerrilla Tactics 2021: Stop, Collaborate and Listen. Tickets are now available.
Thanks to Sam Goss, Director, Barefoot Architects; Gurmeet Sian, Director, Office Sian.
Text by Neal Morris. This is a Professional Feature edited by the RIBA Practice team. Send us your feedback and ideas.
RIBA Core Curriculum topic: Business, clients and services.
As part of the flexible RIBA CPD programme, professional features count as microlearning. See further information on the updated RIBA CPD core curriculum and on fulfilling your CPD requirements as a RIBA Chartered Member.