25 November 2021
For this year's World Children's Day, the RIBA International Chapters in Hong Kong, the Gulf, and China held a series of workshops, inviting children to create their own net zero future cities.
Each chapter had its own dedicated outside space to enable both students and children to build their imaginative city by using a wide selection of recycled materials. At the end of the day, we saw what kind of city the children and students would like to live in.
Architects and students from local architecture schools were on hand to assist the children, inspire them, and, most importantly, have fun making their ideal city.
Each chapter used its own interpretation of the theme of Fantastical Future Cities.
13 November 2021, Dubai Design District
The RIBA Gulf Chapter worked on an area representing part of the Design District in Dubai.
A team of architects and architecture students from architecture schools at Heriot-Watt Dubai Campus and Abu Dhabi University, and the American University of Sharjah were at the workshop to assist the children.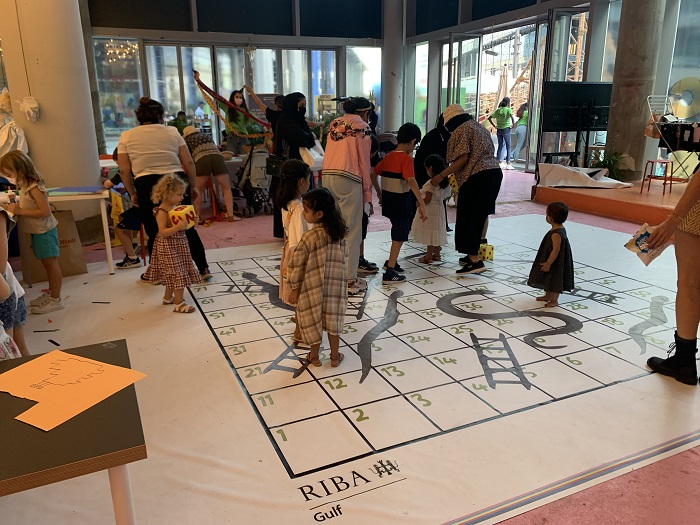 The activity was in the form of an interactive board game, distributed into four working stations, each one showcasing a concept that they need to focus on while making their proposed models, such as passive cooling and water consumption.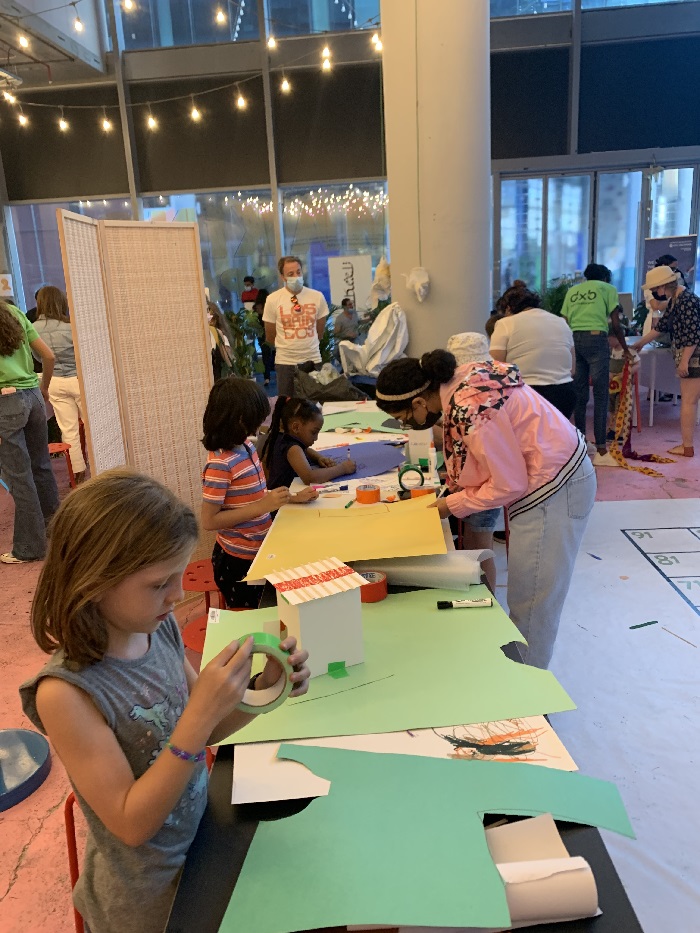 6 November 2021, The Mills Fabrica
The RIBA Hong Kong Chapter hosted a creative workshop to engage with the children in their community. Children were invited to create their own imaginary future city play area led by volunteer architects using recycled materials on a base model of the harbourfront. The objective was to explore children's creative ideas for the harbourfront, and future city development grounded in sustainability principles.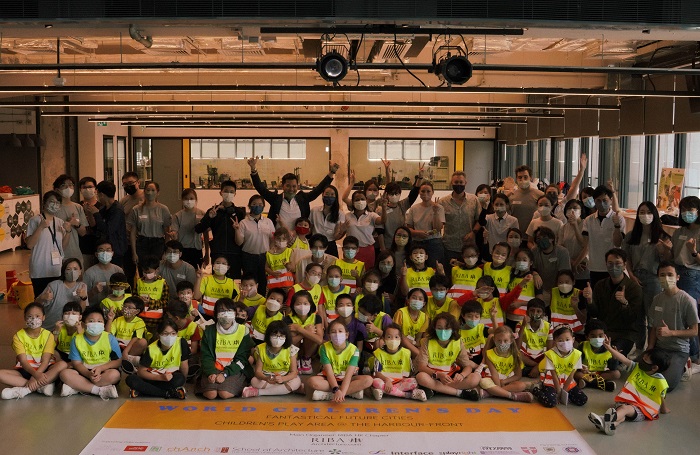 Dr Ruffina Thilakaratne, Honorary Chair of the RIBA Hong Kong Chapter and Associate Professor of Chu Hai College said: "We are excited by this opportunity to be inspired by 50 future architects, designers, decision makers and leaders, and to learn from your bold, creative and innovative ideas."
For more information about Hong Kong Chapter's children's workshop, visit:
RIBA Hong Kong Chapter Facebook
RIBA Hong Kong Chapter World Children's Day newsletter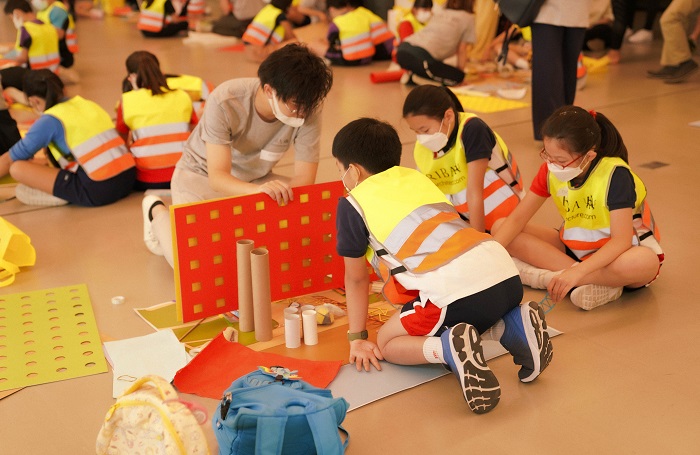 20 November 2021, YK Pao International School
In celebration of World Children's Day, RIBA China Chapter hosted a "shipping container remodelling" workshop as part of the Fantastical Future Cities program. Members of RIBA were joined by more than 30 students at YK Pao International School to reinvent prefabricated containers into future habitats with recyclable materials. The aim of the workshop was to raise awareness of climate issues and their impact. Children were inspired to create buildings that will use renewable energy and can adapt to sea levels rising and other environmental conditions.
For more information on RIBA chapters' events on World Children's Day, please get in touch with chloe.sadler@riba.org.