RIBA International Prize 2018 shortlist announced
12 September 2018
The four buildings in the running for the RIBA International Prize 2018 have been announced. The prize, awarded every two years, rewards the most inspirational and significant new buildings across the globe and celebrates international architectural talent. The shortlist for the RIBA International Prize 2018 is:
Central European University (Phase 1), Budapest, by O'Donnell + Tuomey
As part of a major redevelopment of the Central European University, the architects have added a new limestone-clad building to a street in the heart of Budapest. Drawing on the city's unique vernacular, the new design skilfully knits together several historical buildings and courtyards to create an internal
sequence of spaces and routes. The project brings a total of 35,000m² of new space to the inner-city campus, and consists of a new library, an auditorium, teaching and learning facilities, study rooms, and a café.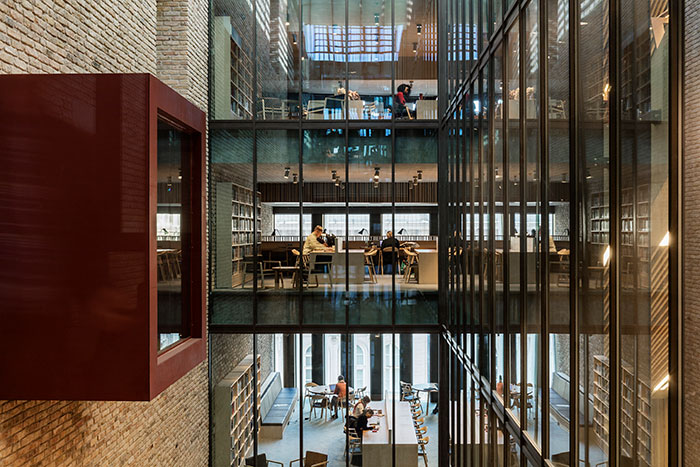 Children Village, Brazil, by Aleph Zero + Rosenbaum
Children Village, located in a rural area on the outskirts of the Amazon, provides boarding accommodation for 540 senior school children at the Canuanã School. Largely made from locally-sourced timber, the Brazilian architects exploited the abundant natural resources surrounding the site in an innovative way, thus promoting both economic and environmental sustainability.
A variety of interacting spaces – from dormitories and reading spaces to balconies and hammocks – were designed together with the students in order to improve their quality of life and refine the bond between them and the school. Children Village is an exemplar of how architecture can stimulate its users, as well as the surrounding community, in a region rich in natural resources but poor in educational opportunities.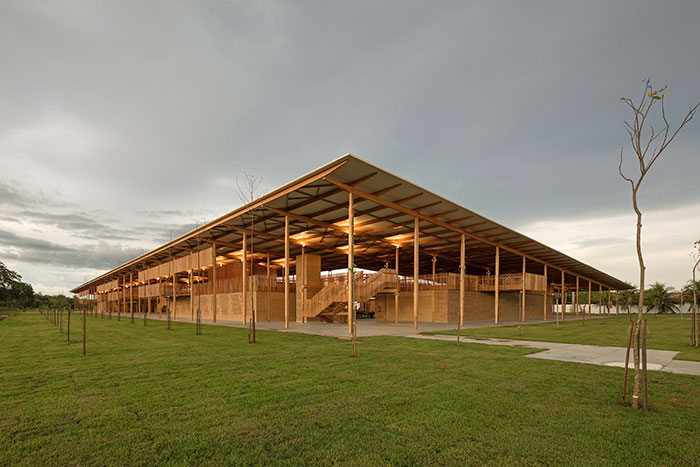 Toho Gakuen School of Music, Tokyo, by Nikken Sekkei
Toho Gakuen School of Music is a famous music college in the suburbs of Tokyo. This new open-plan campus replaced an earlier building on the site, which had a conventional arrangement of cellular practice rooms along a corridor with no natural light. Conversely, this virtuoso piece of architecture has an almost village-like quality with independent teaching spaces, neat communal spaces, and lots of natural light thanks to exposure to the exterior.
Guided by the imperative of optimum acoustics, the Japanese architects have ensured that each lesson room has a proportion and size requested by each instrument, and is arranged with a void space in between, such as a corridor, to provide acoustic separation. As a result, music from each room can be heard in the corridor, but in the rooms there is silence.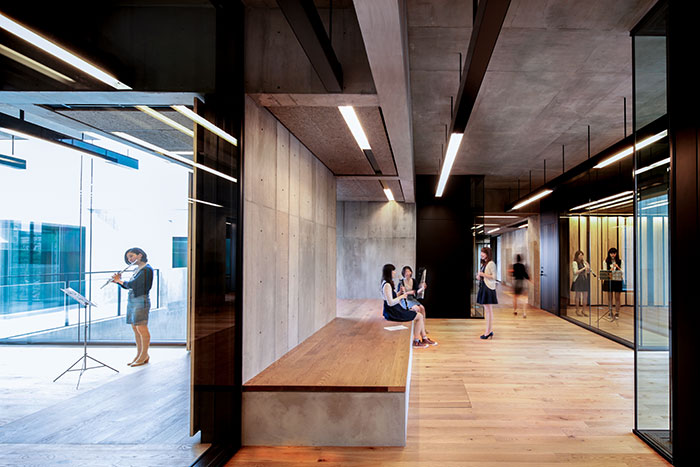 Il Bosco Verticale (Vertical Forest), Milan, by Boeri Studio
Vertical forest is the second of two residential towers in Milan representing a new approach to high rise buildings in which trees and humans coexist. The project consists of two towers of 80m and 112m, planted with almost 17,000 trees, shrubs and plants. This provides the equivalent greenery of 20,000m² of forest and undergrowth.
A project of urban reforestation, Vertical Forest has wide-reaching environmental benefits. Not only does it increase biodiversity by repopulating the city's flora and fauna, but it even creates its own microclimate to filter fine particles and improve air quality. The building also presents a smart solution to control urban expansion, with each tower constituting the equivalent of a peripheral area of single family houses and buildings of around 50,000 m2.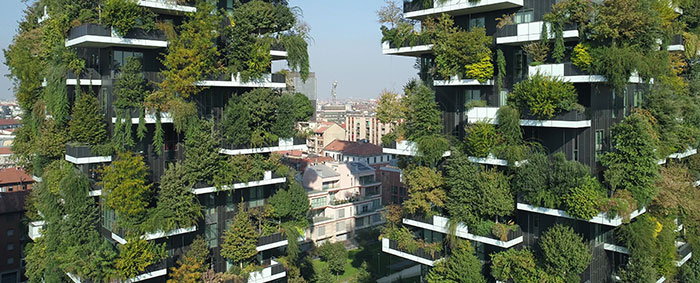 The four buildings have been selected following a rigorous judging process, from a long list of 20 exceptional new projects in 16 countries.
The shortlist will now be finally judged by a distinguished Grand Jury chaired by Elizabeth Diller, partner of acclaimed US firm, Diller Scofidio + Renfro and including Joshua Bolchover, Co-Founding Director of Rural Urban Framework; Gloria Cabral, Partner of Gabinete de Arquitectura; Peter Clegg, Senior Partner of Feilden Clegg Bradley Studios and Kazuyo Sejima, Founding Partner of SANAA.
Announced later this year, the RIBA International Prize 2018 will be awarded to a building that exemplifies design excellence, architectural ambition and delivers meaningful social impact. The prize is open to any qualified architect in the world, for a building of any size, type or budget.