22 October 2020
Delays to projects and less work on the horizon are consequences of the pandemic currently reported by architects. They all point to the necessity of making time for marketing, to ensure work does not dry up.
"Architects are finding that there is less work out there and more competition for it," points out Susie Lober, founder of Lo Marketing. "If their project work is quiet, they are deciding that now is the time to invest in marketing."
Ahead of her Getting on top of your digital marketing presentation at next month's Guerrilla Tactics conference, Susie has shared seven tips on how to generate new leads in this virtual working world.
Start with who you know
"Work your network," Lober orders. "You really need to be tapping up everyone you know, whether they are existing clients, past clients, fellow consultants or people you have worked with."
With current or recent clients, she suggests reaching out for testimonials and referrals. Start with a list of happy customers: email them and ask for a ten minute conversation. Thank the client for their business and explain that you value your relationship. Then, without being pushy, ask if they could recommend friends, contacts or companies that might be interested.
If they do suggest someone, be sure to get the name, phone number, and email of the contact, and why your client thinks it is a good fit. Ask if they can give a quick introduction email. Send them a handwritten note or a thank you gesture for the referral.
If you are starting from scratch and setting up on your own, then maximising your existing network is all the more important.
"Let everyone know that you are now freelance and that you are available, via email and social media such as LinkedIn. Be clear about your strengths and the work you are seeking. Even if your industry contacts do much bigger projects than you will be, you never know who they might know."
Revisit lost opportunities
Go back to people who may have inquired about your services in the past but haven't moved ahead. This need not take long, and Lober recommends brevity.
"Don't get wordy or try to explain too much. You'll get a better response if you keep your email short and to the point. Ask 'Are you still considering doing your extension project?', or whatever the case may be. That's it."
Write an "I want" social media post
Do not be shy of posting a very specific want on social media, Lober urges.
"Post an update that you are currently looking to identify and help a specific type of prospect with a specific type of problem by a specific date. To give one example: "We are looking to work with three new commercial developers by date x or y, who are interested in converting an office into residential lets in the Cambridge area".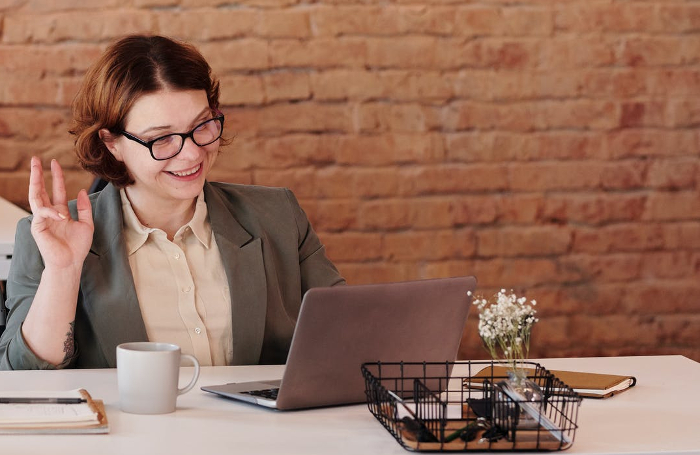 Identify your strengths and nail your niche
It is important to define and broadcast your specialities, your strengths and your unique selling point (USP). What makes you different to your competitors, whether in your local area or in the typologies you work in?
"What you are good at, what you want and who you are: this has to come across clearly in all your marketing, whether you are established or just starting out. If you are newly freelance, merely stating you are looking for work will only prompt 'good luck' messages. If you can be specific, that might trigger a project or contact in somebody's mind."
Don't stop networking
While in person social networking meet ups are currently impossible, that does not mean that networking is not taking place. Amidst the hundreds of online webinars and conferences, architects should look for ones with networking opportunities, such as breakout rooms.
"In online breakout rooms you can have quick discussions with, say, six people along speed dating lines. When you only have ten minutes before you are kicked out, it forces you to meet and get to the point quickly. Swap details and meet up in a separate session if you meet someone interesting."
"Paid social" pays
There is still a stigma attached to paying for target social media advertising, Lober believes.
"It is wrongly seen as a dirty tactic. It gets you heard amongst all the noise, and paid social can cost as little as £10 per week, so it has never been easier to dip your toe in the water. You can be very granular in who you're targeting: by typology, by geography, by age and by gender. Figure out who you want to pursue."
We should also not forget good old-fashioned print marketing, which still has excellent response rates. Lots of leaflet distribution companies will let you choose on a street by street basis, Lober reminds us.
"People love to hear stories about work conducted locally to them. If you want to be ultra-specific, a handwritten note can work wonders in getting someone's attention."
Video is your friend
"In getting clients to trust you, video takes you so much further than just pictures," Lober recommends. It can introduce who you are as an architect or as a practice. In putting together a video, Lober suggests practices think about who they are, what they want to get across and what really makes them come alive.
"It is very hard to talk to camera," Lober sympathises. "So talking about what you are passionate about is important. Architects really 'light up' when talking about their passions, and clients recognise that."
Susie Lober and Ayo Abbas will be presenting Getting on top of your digital marketing at the RIBA's Guerrilla Tactics 2020 online conference. Tickets are now available.
Learn more insights from other speakers at the conference in our recent features, Is design work moving to the countryside? and Five smart project management boosts.
Thanks to Susie Lober, Founder, Lo Marketing.
Text by Neal Morris. This is a Professional Feature edited by the RIBA Practice team. Send us your feedback and ideas.
RIBA Core Curriculum: Business, clients and services.
As part of the flexible RIBA CPD programme, Professional Features count as microlearning. See further information on the updated RIBA CPD Core Curriculum and on fulfilling your CPD requirements as an RIBA Chartered Member.