11 November 2021
It is hard to know where to start in order to make our buildings more energy efficient. There is an increasing amount of guidance available in how to design new buildings with a low carbon footprint. But retrofitting existing buildings can seem a daunting prospect.
Recently, over a hundred architects and engineers have pooled their efforts to publish the LETI Climate Emergency Retrofit Guide. This provides architects with practical guidance for whole house retrofits to support the UK's net zero ambitions.
The free to download guide has received endorsements from practices, developers and built environment organisations including the RIBA, UK Green Building Council and CIBSE.
"This guide defines energy consumption targets tailored to four common housing types," explains Alex Whitcroft, Director of net zero carbon specialist KIN and a member of the RIBA Sustainable Futures Expert Advisory Group. These are:
mid-terrace
semi-detached
detached
flat/apartment
For these types, the guide targets a 60-80% reduction in total energy consumption compared to the average home in the UK today. The guide then sets out, simply and clearly, how those targets can be met.
The core of the guide's retrofit strategy for existing homes is simple:
"If you do nothing else, make enough building fabric improvements to switch to a heat pump and avoid putting in fossil fuel systems at all costs."
The guide takes a whole house deep retrofit as its premise, arguing that shallow retrofits that only achieve a limited reduction in energy demand can lead to merely neutral or even adverse effects.
Its targets are realistically achievable and are based on the practical experiences of the guide's authors. Detailed case studies of successful real life retrofits are provided for each housing type.
"All the specifications are set out clearly and graphically, alongside guidance on how to manage the retrofit process, maximise the benefits to building users, and avoid risks such as moisture buildup or overheating," Whitcroft continues.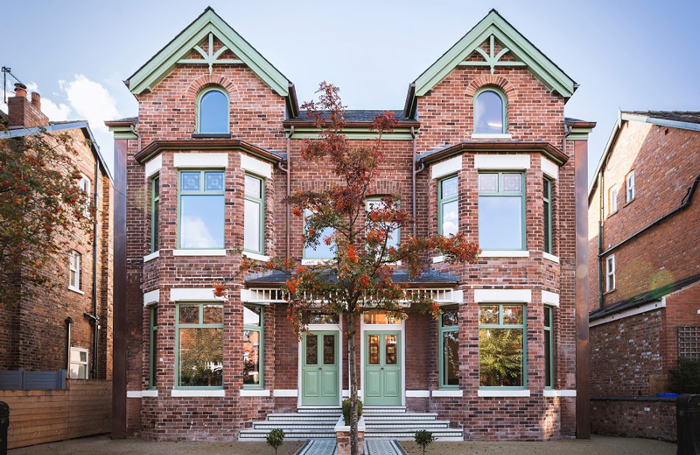 While LETI's guidance goes into considerable detail, its 'Quick Start Guide' sets out six overarching retrofit principles:
Reduce energy consumption
Prioritise occupant and building health
Draw up a whole building retrofit plan
Measure the performance
Think big
Consider impact on embodied carbon
It then outlines what should be in a whole house retrofit plan:
Set out key building information, constraints, risks, and opportunities.
Set out the key works proposed along with related strategies and details.
Set out the sequence of work.
Be appropriate in the plan's level of detail and intervention for the project.
Include a plan for monitoring and reporting energy consumption.
Stay with the building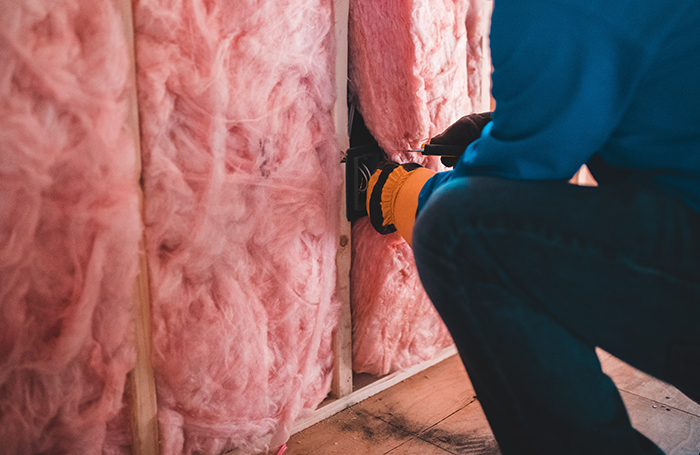 A "best practice" level of retrofit, LETI suggests, could reduce space heating demand from around 130 kWh/m2/yr to 50kWh/m2/yr for both space heating demand and final energy use intensity (EUI). This target matches the Association for Environment Conscious Building (AECB) retrofit standard.
The guidance also describes a more ambitious, "exemplar" level retrofit target, which aligns with the Passivhaus EnerPhit retrofit standard.
Easy to follow tables and diagrams break down what is required for all the various structural building elements - walls, roofs, windows and doors, floors and the general envelope – and also for systems, hot water, and renewables.
"We often underestimate the complexity of deep green retrofit," points out Peter Clegg, Senior Partner at Feilden Clegg Bradley Studios. "It is not glamorous, and the architectural profession is guilty of a lack of engagement."
"But it is absolutely essential that we focus on the 80% of our domestic buildings that leak carbon into the atmosphere at such a phenomenal rate. We need to start now educating a workforce of designers and builders who have the required knowledge and commitment."
The LETI Climate Emergency Retrofit Guide complements LETI's influential Climate Emergency Design Guide for new buildings and its Embodied Carbon Primer.
Text by Neal Morris. This is a Professional Feature edited by the RIBA Practice team. Send us your feedback and ideas.
RIBA Core Curriculum topic: Sustainable architecture.
As part of the flexible RIBA CPD programme, professional features count as microlearning. See further information on the updated RIBA CPD core curriculum and on fulfilling your CPD requirements as a RIBA Chartered Member.