13 June 2022
If a practice is ambitious and wants to win interesting, lucrative new projects, then it needs to challenge itself at an almost existential level. That is what is implied by the three core business development strategies that Jan Knikker, Partner at MVRDV, recommends.
1) Just do it
"If you do not spend time on PR and marketing, you will not win work," Knikker warns. "It is as simple as that."
This might be stating the obvious, but it is something that Knikker believes architects do not sufficiently take on board. Granted, running a practice and meeting project deadlines can leave little time for developing strategies to win new work. But there is truth to the cliché that "you've got to be in it to win it;" even a little time spent on marketing can go a long way.
"Many architects spend too much time thinking about marketing strategies rather than taking action," Knikker warns. "It is not something you are taught in your architectural education, so they are perhaps scared to be seen to be doing it wrong."
He urges architects to dive in, and not be overconcerned.
"With PR and marketing, or business development in general, mistakes can be forgiven. If the reason you are not properly promoting your practice is that you have not come up with a grand strategy, then perhaps you do not need to strategise as much."
2) Decide who you are and where you want to go
"Understand who you are," Knikker urges. To best understand who you are as a practice is by a process of self-questioning. You should be asking yourself fundamental questions about what you want to achieve in your life and who can further it.
"What do I want to design?" is the key question Knikker suggests you demand of yourself and your practice. "Who would build it and how would I reach those people?"
Writing a mission statement is an extremely valuable exercise in this regard. This should be a short summary of the core purpose of your practice: its focus, aims, and key objectives.
Knikker differentiates this from a similar exercise: the vision statement. This, by contrast, can convey more generalised aspirations, or the wider impact of what you do as architects. In drafting it, you might choose to be very practical and formal; or visionary and poetic.
"The vision statement is more about why we do things as a business," Knikker explains. "It is something which underpins broader decision making."
Both the mission and vision statement can aid the production of a business plan. Knikker points to the common growth trajectory of small practices by way of example.
"If I were a director of a small practice that mostly carried out private domestic family homes, and I wanted to move onto larger projects, I would need a clear business plan to help me get there," he suggests. "How many tenders should my practice be competing for in order to make that transition? Do I have the resources to do that? Are there partnerships that could help achieve that goal – with other practices or with subcontractors?"
The business plan should analyse your practice's current work sector and USP. It should identify what the practice seeks to accomplish in the next year, and in the next five years. It should audit who the practice's current clients are; and ask which clients it would wish to have.
It should then map out the path to meeting and winning those clients, whether in person at conferences or industry events, or virtual via advertising or social media. An action plan, with a timeline and budget, can then be drawn up.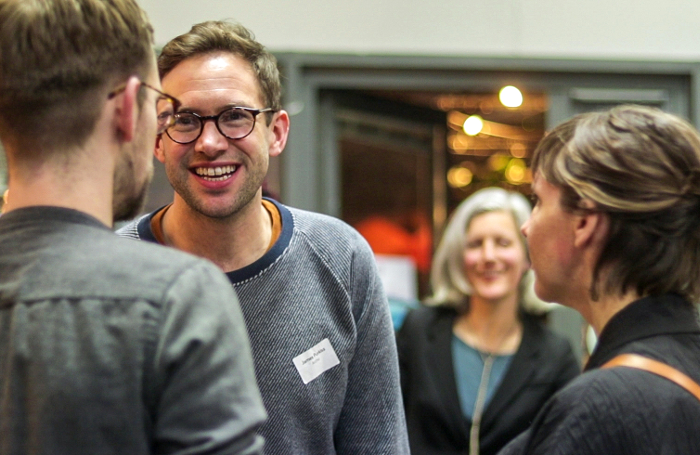 3) Find your own way
Writing mission and vision statements is a valuable learning process for establishing your overall goals and, in doing so, it can reveal unique aspects of your practice's character. It is important to remember that different strategies work for different practices.
Knikker cites the Liverpool-based MGMA architects as an example of a practice who do not subscribe to the contemporary trend of a comprehensive online presence. They are, as Knikker puts it, "handshake people," who have built up a strong standing in their community and gradually got to know the local decision makers.
In contrast, he points to another Liverpool-based practice, Studio Mutt, who are very active on Instagram and Twitter and whose website features a six point vision statement of sorts.
"Find a way of promoting your practice that comes naturally to you," counsels Knikker. "If you really dislike social media, then it will show if you try to force yourself. You might not reach the people you want to reach. Ultimately, you want to ensure people identify with your work."
Thanks to Jan Knikker, Partner, MVRDV.
How to win work: the architect's guide to business development and marketing by Jan Knikker, is now available from RIBA Publishing.
Text by Matt Milton. This is a Professional Feature edited by the RIBA Practice team. Send us your feedback and ideas.
RIBA Core Curriculum: Business, clients and services.
As part of the flexible RIBA CPD programme, professional features count as microlearning. See further information on the updated RIBA CPD core curriculum and on fulfilling your CPD requirements as an RIBA Chartered Member.
First published: 5 August 2021