06 January 2022
Architects have welcomed the recent signing of a trade deal between the UK and Australia. It promises to open up access to Australian market opportunities for UK practices and give certainty over personnel placements and transfers.
There are several positive repercussions for architects and practices:
UK architects will have access to visas to work in Australia without being subject to its changeable skilled occupation list that might otherwise restrict access
access to public procurement at federal and state level will be made non-discriminatory, giving UK practices equal access to a potential £10 billion of procurement opportunities
mutual recognition of professional qualifications is much more likely. Governments are to work with regulators to encourage agreements to be made
Visas and mobility
The new mobility arrangements are claimed to be more far reaching than in any UK free trade agreement to date. UK practices will have certainty that they can transfer employees to locations in Australia.
Architects will also find it easier to be employed by Australian practices, because businesses will no longer have to prove that they cannot find an Australian local to fulfil a role before sponsoring a visa for a UK professional. Conversely, UK practices will find it easier to hire contracted Australian architects and engineering professionals.
There are also relaxed mobility arrangements for all young people aged between 18 and 35. UK architects will be able to travel and work in Australia with a Working Holiday Maker Visa for up to three years. Previously, this scheme was only applicable to those who wished to work on an Australian farm.
Australia will also pilot a separate visa scheme for workplace exchanges that will be open to graduates between the ages of 21 and 45.
Recognition of professional qualifications
The UK Government has stated that the deal will facilitate mutual recognition of professional qualifications but there is no timetable as yet. The deal commits both sides to encourage their respective regulators to work towards reciprocal recognition for a range of services, including architecture. There will be a working group set up at government level to facilitate the process.
"The chance to have reciprocal recognition of the architecture profession from the UK to Australia would be a huge step," comments Loren Thanyakittikul, the Director at Assael Australia who set up the practice's Sydney office last year.
"Currently, the process is long and complex, and discourages architects from exploring overseas jobs. This trade deal will create and encourage better opportunities for collaboration and skills sharing."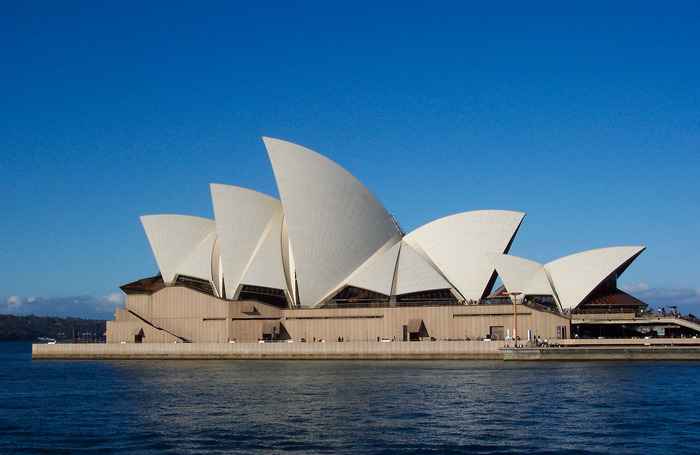 Procurement opportunities and broader business confidence
Making public sector procurement opportunities in the UK and Australia non-discriminatory and transparent will also not come into force immediately. Both governments have yet to put in place procedures for the agreement to come into effect and both parliaments will have to approve them.
But all measures taken together will usher in a new era of business confidence, says the government, guaranteeing access to work, allowing long-term decisions to be made about the placement and movement of personnel, and bidding for and accepting new contracts.
RIBA President Simon Allford points out that the scope of the arrangements demonstrates that both the UK and Australian governments rightly recognise the significant value of the profession.
"Through discussions with ministers and MPs over recent years, we have been able to help inform the government of industry priorities and we now look forward to working with policymakers to optimise this opportunity and help progress a new agreement for the recognition of professional qualifications," he comments.
The UK Government has suggested that the Australia deal could open the door to the Indo-Pacific trading region more generally, and will help the UK's bid to join the Comprehensive and Progressive Agreement for Trans-Pacific Partnership (CPTPP). One of the largest free-trade areas in the world, it encompasses £8.4tr of GDP from 11 Pacific nations from Australia to Mexico.
Text by Neal Morris. This is a Professional Feature edited by the RIBA Practice team. Send us your feedback and ideas
RIBA Core Curriculum topic: Business, clients and services.
As part of the flexible RIBA CPD programme, professional features count as microlearning. See further information on the updated RIBA CPD core curriculum and on fulfilling your CPD requirements as an RIBA Chartered Member.
First published Thursday 6 January 2022