15 July 2021
The RIBA has launched the Fire Safety Compliance Tracker, a template that members can use to track and record a project's design development from a fire safety point of view. It can clearly demonstrate compliance with Building Regulations Part B: Fire Safety.
The tracker is a tool that will guide architects and other members of the design team through each step necessary to achieve compliance, providing a clear record of processes and those responsible for them.
The tracker's template has been developed so that it can be used easily by a practice taking a leadership role in providing fire safety design coordination. But if a fire engineer is leading fire safety design coordination, the template can be used internally within a practice to track compliance and confirm that architectural design is aligned with the fire strategy.
John Cole, a member of RIBA's Expert Advisory Group on Fire Safety and the government-appointed Industry Safety Steering Group, is convinced that there is a need for a more structured approach within the profession.
"There has unfortunately been a tendency within the industry to disaggregate responsibility for different aspects of fire safety to different members of project teams," Cole points out, "without a comprehensive and coordinated overview."
Cole would like to see practices adopting the tracker, recognising that it directly impacts on the safety of building users.
"The tracker gives you a route to compliance," states RIBA Past-president Jane Duncan, who chairs the Expert Advisory Group on Fire Safety.
But she points out another important function that the tracker could have in practice: because it provides a record of every step taken to address fire safety it can be shown to a PI (professional indemnity) insurance provider.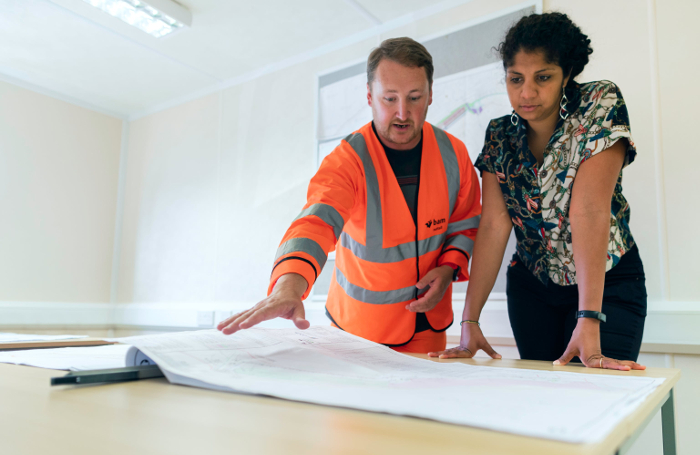 "It will also let you show an insurer that you are minimising risks and have a record that shows it. Recording what you do in a formal way is the perfect thing to do."
"One of the key challenges for the membership at the moment is getting PI insurance. We know that as a profession, we have to be very, very careful. We need to be able to prove to insurers that we know what we are doing and have the record to show them."
Published one week after the UK Government's landmark Building Safety Bill, the tracker can demonstrate compliance at the new 'gateway' stages the bill will introduce: the planning application stage Gateway 1 (which comes into force from 1 August 2021) and the Building Control stage Gateway 2 (still in development).
The Building Safety Bill will also introduce a raft of competency requirements. These will include new responsibilities for duty holders, with the Principal Designer effectively signing off the safety of the building design at the Building Control stage, not just the design as it affects health and safety during construction.
This will put architects offering Principal Designer services under even greater scrutiny from insurers. Duncan thinks the Fire Safety Compliance Tracker will become vital in such circumstances.
"The Building Safety Bill is a juggernaut coming at architects," she warns. "Responsibility is returning to them. They will be retained in a leadership role again, and they must take hold of the 'golden thread' of safety information that the bill will require."
Find out more about the Building Safety Bill and its repercussions for architects' responsibilities.
Thanks to John Cole, Specialist Client Adviser and Honorary Professor of Architecture at Queen's University Belfast; Jane Duncan, Director, Jane Duncan Architects + Interiors.
Text by Neal Morris. This is a Professional Feature edited by the RIBA Practice team. Send us your feedback and ideas
RIBA Core Curriculum topic: Legal, regulatory and statutory compliance.
As part of the flexible RIBA CPD programme, professional features count as microlearning. See further information on the updated RIBA CPD core curriculum and on fulfilling your CPD requirements as an RIBA Chartered Member.
First published Thursday 15 July 2021