09 June 2022
"Development that is not well designed should be refused." That is the wording of the National Planning Policy Framework (NPPF) and local authorities are acting upon it. Planning departments are increasingly citing poor quality design in their rejections of appeals.
This is spelt out in detail within Appealing Design, a new report that provides case studies which examine planning appeals and why they were refused. Published by the Place Alliance, it was recently cited as essential reading by the government's Chief Planner, Joanna Averley, in a circular to planning officers.
Previously, the NPPF's guidance stated that permission should be refused for poor design. The difference may seem subtle, but Matthew Carmona, Appealing Design's author, suggests that the new emphasis is having an effect. With the onus now resting on the achievement of 'good design', it means the mediocre and inadequate must no longer be considered good enough for local authorities.
The new wording also went further in extending the definition of good design in terms of aesthetics and sustainability, calling for the "creation of high quality, beautiful and sustainable buildings and places".
Appealing Design offers short, illustrated case studies of appeals examined pre and post-July 2021. Architects can see the reasoning for decisions given by inspectors before and after the changes.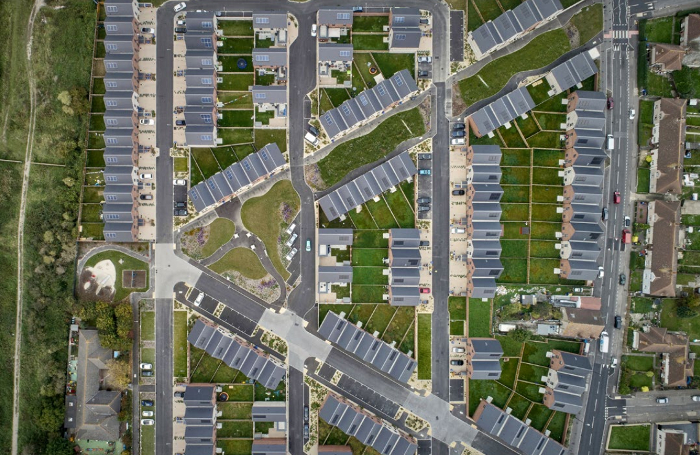 It concludes that, before the NPPF revision, planning authorities may have been reluctant to reject developments on design grounds, concerned that they might lose an appeal and have costs awarded against them. Prior to the change, a majority of decisions clearly prioritised delivery of housing numbers, despite a poor quality of design.
"But, analysing the post-July cases, it was immediately apparent that a marked shift in the likelihood of local authorities successfully defending design-based appeals had occurred," states Carmona, who is Professor of Planning and Urban Design at The Bartlett School of Planning.
"The shift was particularly apparent in the arguments used by inspectors who, on the face of it, seemed to have been liberated to consider design on equal terms with other factors," he continues.
"In doing so, they regularly referenced the changed policy position in the NPPF, as well as guidance in both the National Design Guide and National Model Design Code."
It is abundantly clear that if architects want their project to stand the best chance of a favourable progress through planning, they should familiarise themselves with the design guidance contained in these two documents.
This echoes advice given to architects in two recent RIBA features, How to write a planning application that reflects the National Design Guide and Essential tips on winning planning permission for small sites.
The reasons given for refusal were varied, but it is notable how many times references to both national and local design guidance recurred. A refusal in Nunthorpe, Middlesborough, cited a departure from the Nunthorpe Grange Design Code, with particular regard to density and established character.
This is but one of many references to design codes, local design review panels and village design guides that crop up again and again in the case studies.
Many of the grounds for dismissal of appeals cite inadequacies in good placemaking precepts, including:
access to daylight
appropriate density
provision of local amenity spaces
wellbeing of future occupiers
These, and many other fundamental precepts of good placemaking, are examined in the RIBA's report 10 Characteristics of Places Where People Want to Live, a useful resource for architects.
Of particular interest among Appealing Design's case studies are the 13 appeals dismissed by inspectors after the policy shift, such as the rejection of Taylor Wimpey's 307-home scheme for suburban North Finchley. The inspector decided that the scheme's poor design outweighed the local authority's inadequate housing land supply. It failed to meet the NPPF's new objective of fostering "well-designed, beautiful and safe places".
Thanks to Matthew Carmona, Professor of Planning and Urban Design at The Bartlett School of Planning.
Text by Neal Morris. This is a Professional Feature edited by the RIBA Practice team. Send us your feedback and ideas
RIBA Core Curriculum topic: Places, planning and communities.
As part of the flexible RIBA CPD programme, professional features count as microlearning. See further information on the updated RIBA CPD core curriculum and on fulfilling your CPD requirements as an RIBA Chartered Member.
First published Thursday 9 June 2022