20 October 2022
Inclusive design is being considerate of others, says Tarek Merlin, Director of London-based practice Feix&Merlin. For architects, this also means acknowledging the limitations of their own perspective and consulting with people who have a different lived experience than themselves.
This thinking informs Tarek and his team's approach to their projects, including recent competition wins, and a self-funded community project in South London.
The challenge of inclusive design
Inclusive design and architecture strive to create spaces that are accessible to everyone. In 2012, the Centre for Inclusive Design and Environmental Access at the University of Buffalo released its eight goals for inclusive, or universal, design. These included comfort, body fit, wellness, social integration, understanding, personalisation, cultural appropriateness, and awareness.
Referencing these objectives, inclusive design seeks to create spaces that provide solutions that fit everyone and welcomes all, regardless of age, sexual orientation, gender, health conditions or impairments, or ethnicity.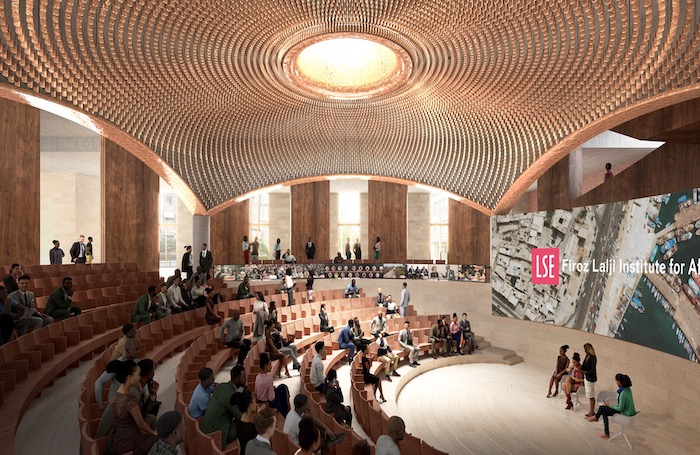 The cultural trend has moved the needle from exclusive to inclusive
Tarek has seen how inclusive design has blossomed in recent years, most specifically within the hospitality industry. He says that where once there was a trend for exclusive members and 'secret' clubs, there is now a shift towards ones that are open to everyone.
This 'welcoming all' coda starts early in the design process, and for it to be wholly implemented takes self reflection on an architect's part and altering his or her mindset and approach.
"Inclusive design is about thought," he says. "We need to think beyond who 'typical' users are. This means pausing before we even start the design and think how the space can be used by as many different people as possible."
Recognising your cultural limits and collaborating with others
It also means acknowledging your own cultural preconceptions and the limitations of your own experience, and entering into collaboration with other designers, and artists outside of your own knowledge base.
In a recent competition win, in partnership with David Chipperfield Architects, the two practices were selected to design the London School of Economics' Firoz Lalji Hub.
Keying in on the Firoz Lalji Institute for Africa, the team took a collaborative approach and worked with Kenyan-born, British-raised artist, Dame Magdalene Odundo, on the design of the ceiling of the agora.
"You have to recognise what your limits are and don't be ashamed of them," he says. "You can do all the research you like but unless you're collaborating with others who are different to you, and they have specific insights and recommendations for a particular project, you're not going to be able to fully understand the requirements when it comes to inclusive design."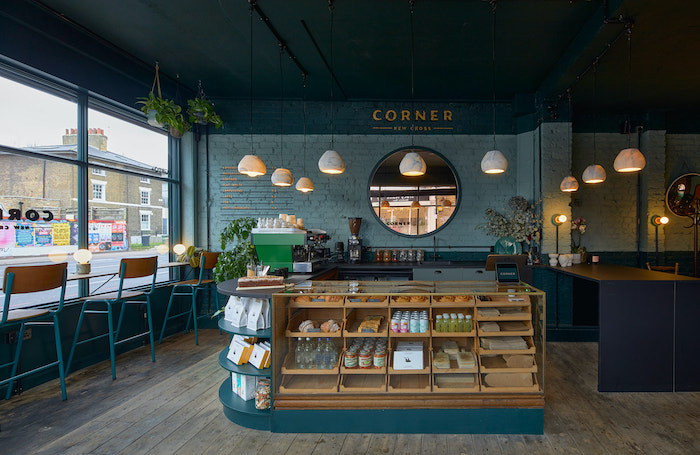 Creating spaces that accommodate different users and uses
To make a space inclusive to all means removing physical and psychological barriers. Colour palette, material choices, and spatial arrangement can influence who feels welcomed.
Tarek and partner Mark Osman-Barter recently opened a new LGBTQ+-friendly café called Corner in New Cross, in south London.
"We wanted to create a place that is explicitly queer-friendly, but at the same time welcoming of the wider community and people of all walks of life. To be inviting to all, we deliberately chose not to make it Scandinavian in feel, like many other coffee shops in London," Tarek says. "Instead, we featured exposed brickwork and used warm colours and textures that are calming and comforting."
The space accommodates different activities and user groups: seating for professionals working on their laptops for shorter periods of time, and areas that feature armchairs, aimed at older clientele who want to sit and relax in comfort. It hosts community groups and exhibitions by local artists.
In collaboration with local artists 34Bus, Artmongers, and the London School of Muralism, an LGBTQ+ inspired mural is planned on the flank of wall next to Corner. Members of the local community were invited to be photographed so their silhouettes could be transposed for the artwork, underlining the inclusive character of the space.
A crowdfunding call for the project runs until 25 October.
Thanks to Tarek Merlin, Feix&Merlin.
Text by Paul Hirons. This is a Professional Feature edited by the RIBA Practice team. Send us your feedback and ideas.
RIBA Core Curriculum topic: Business, clients and services.
As part of the flexible RIBA CPD programme, professional features count as microlearning. See further information on the updated RIBA CPD core curriculum and on fulfilling your CPD requirements as a RIBA Chartered Member.