19 May 2022
Most student architects go through the rite of passage of a year in practice and employment as an Architectural Assistant. But the learning experience and the professional value that students get might vary enormously, depending on the practice and the individual.
What should students expect from their time in practice? And what should they be considering before applying?
Start by examining a practice's company culture, urges advises Stephen Drew, RIBA Associate Member Representative and founder of Architecture Social. Research practices you are interested in and think about the kind of projects you might get to work on.
Drew recently hosted the latest in the Future Architects Discuss webinar discussion series, discussing what student job seekers should be looking for in a Chartered Practice.
When talking to a prospective employer, the first question should be, "what am I really going to be doing?" This is what Oliver Lowrie, co-founder of the 30-strong practice Ackroyd Lowrie, suggests. Your placement should be about learning, not menial or repetitive tasks. He thinks this is far more important than the particular sector or style of the practice.
Do not be intimidated if the sector is completely new to you, he advises. A practice is more interested in your ideas. More important is the mission or ethos of the practice. He believes that if a student can demonstrate that their values align with the practice's, they are more likely to gain a placement and the quality and pace of their learning will be much richer.
Then there is the question of whether or not to target small or large practices. A small practice might potentially offering more responsibility and experience of different RIBA work stages. A large practice might offer big multi-disciplinary projects, in-house social networking, internal CPD and training, but perhaps a narrower role in a design team.
Priyansha Kamdar is a Part 1 Architectural Assistant. She recalls how she was concerned about how applicable her work at university would be in a practice setting and was confused about whether to look at a large or small practice for her year out.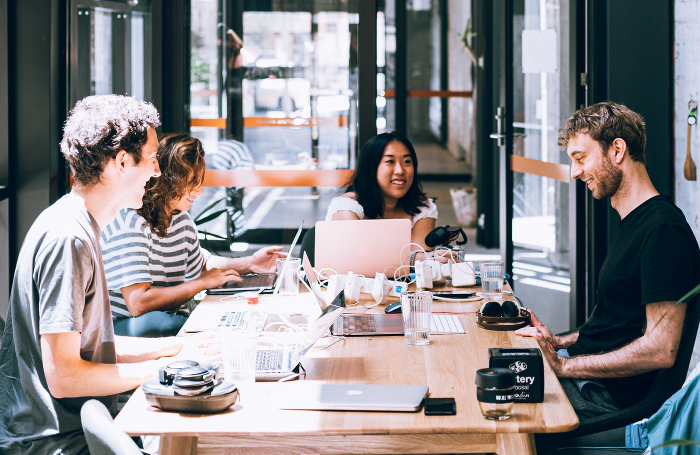 She was paired with architect Karolina Lee at Benham Architects in Cardiff via the RSAW Student Mentoring programme. Lee, who had worked at both sizes of practice was able to explain the pros and cons of large- and small-scale practices. Kamdar became more attracted to the idea of learning in a smaller group on a wider range of work stages.
Student mentoring schemes can greatly assist your job application process. Kamdar was advised on how to create different CVs for large or small practices, and was given mock job interviews. In the event, she decided she liked the way Benham worked and applied for a job there.
The practice had by that point already seen her CV several times in various stages of development and appreciated how she learned from criticism and refined it.
"It was important to know that she would be a good fit for our team and that she had a similar ethos to us," states Lee. Seeing her attitude to work was ultimately more important to us than her university grades."
Once you are at a practice, Oliver Lowrie urges job candidates to be upfront and discuss progression right from the start, even if you are Part 1 and will have an employment gap after a year.
Think about what you want to achieve and do not be scared to ask for some OKRs. These are 'objectives and key results': a less formal variant on 'key performance indictors'.
"We treat everyone who lands at our practice as an architect, as a designer," Lowrie affirms. "In turn we want them to communicate their own ideas."
His practice has a retention plan with a pathway for students. He describes the management structure as a ladder system that makes it clear who does what at what point. There will be a three-month review for new student employees, at which point they will work out what the student will be doing over the next six months.
After all, it is more cost effective for practices to retain staff rather than recruit, he points out. The practice has had Part 2s who are now associates and currently has a Part 1 who is doing his own buildings and his three planning applications under his belt.
"The best people for us are the ones that drive value for us. We want people to ask for responsibility in the knowledge that there will be a support system around them."
Thanks to Stephen Drew, founder, Architecture Social; Oliver Lowrie, co-founder, Ackroyd Lowrie; Priyansha Kamdar, Part 1 Architectural Assistant, Benham Architects; Karolina Lee, Architect, Benham Architects.
Text by Neal Morris. This is a Professional Feature edited by the RIBA Practice team. Send us your feedback and ideas
RIBA Core Curriculum topic: Business, clients and services.
As part of the flexible RIBA CPD programme, professional features count as microlearning. See further information on the updated RIBA CPD core curriculum and on fulfilling your CPD requirements as an RIBA Chartered Member.