24 February 2022
Each year, Women's History Month (1 to 31 March) and International Women's Day (8 March) give us the opportunity to shift our focus onto the major contribution women make to our profession and reflect on our progress to address the structural barriers that perpetuate inequality and impede women's success.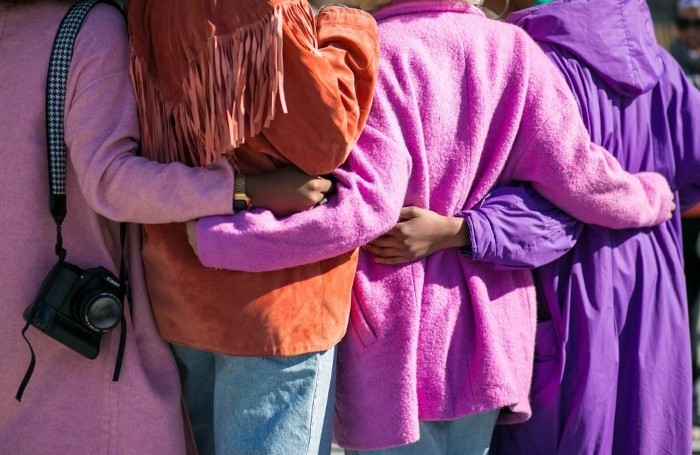 Supporting women in architecture
In 2021, the RIBA pledged that we would address systemic issues in a more targeted way – and we're pleased to report that actions have been taken in the following areas:
Menopause and menstruation
in July 2021 we hosted a menopause webinar

which explored menopausal symptoms, stigma, the support currently available and what's missing

later in the year we joined Henpicked and signed-up to their workplace best-practice toolkit – we've since rolled out

menopause guidance

for RIBA staff and managers
in November, as part of RIBA Radio we invited doctor and founder of Decolonising Contraception Dr Anabel Sowemimo to talk about reproductive health and Sally Leech from Henpicked to discuss menopause at work
Caregiving and acknowledging the burden of unpaid women's work
in May 2021 we set up the Balance Community for staff, a safe space for women and those with unpaid caring responsibilities to highlight concerns, raise awareness and celebrate their identity. The goal is to open these groups to the membership later this year
as part of RIBA Radio we invited architect Clare Nash to discuss best practice in managing a flexible workplace to allow for caring responsibilities
Slowing and reducing the off-ramping of women mid-study and mid-career
we have supported FAME Collective

by funding research into how practitioners and students from underrepresented backgrounds – specifically those whose identities intersects gender and race – are impacted by systemic barriers

we have supported a number of organisations – including FAME Collective, Women in Architecture and

Let's Build

– by joining panel discussions and leading keynote talks
as part of RIBA Radio Zaimal Azad, Senior Campaigns Officer at

The Fawcett Society

came to discuss the Gender Pay Gap and Equal Pay. We also hosted a session exploring the lived experiences of women in construction and we had a session on exploring proven career adaptations, including the SALI scheme exemplar from Ireland
We will continue to develop our policies and activities to address these areas and others, including biased recruitment practices, flexible working options and women in leadership. As ever, we will continue to share updates on our progress, as we work hard to support our members and staff to deliver inclusive cultures.
Events
During Women's History Month 2022 we're also hosting and supporting several events – please join us.
Women in Architecture – Break the Bias talk
Tuesday 8 March 2022, 6 to 9pm, Boss Design Showroom, London, EC1M 5PA
Join Women in Architecture UK for a celebration of women architects who are breaking the bias in our sector and beyond.
Collections spotlight talk: Women photographers in the RIBA Collections
Tuesday 8 March, 6 to 7pm, online talk
Learning more about the role of women in architectural photography in this online talk hosted by RIBA Learning and RIBA Photographs Curator, Valeria Carullo.
RIBA East Midlands: Citizen Jane film screening
Thursday 10 March, 6 to 9pm, New Art Exchange, 39-41 Gregory Boulevard, Nottingham NG7 6BE
Join RIBA East Midlands for a film screening and networking event in celebration of International Women's Day.
Lancaster University - Women in architecture online taster session
Saturday 12 March, 10:30am to 12pm, online session
Join speakers from Lancaster University's School of Architecture, Architecture graduates, as well as those currently working in the industry who will discuss some of their favourite women architects that have inspired them and helped shape their careers.
Yasmeen Lari talk: Saving humanity and saving the planet
Friday 18 March, 6 to 8pm, RIBA, 66 Portland Place W1B 1AD and online
Join RIBA International for a talk with Yasmeen Lari, the first woman to qualify as an architect in Pakistan.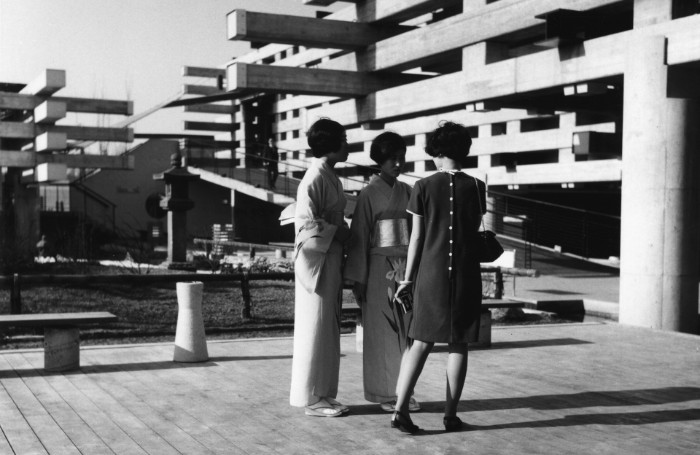 Social media
We'll also be campaigning on social media.
RIBA International
Head over to RIBA International's Instagram where we'll be running a social media campaign celebrating international women architects and their work. Each of our six International Chapters has nominated women to be celebrated – inviting them to discuss their inspirations, challenges, and advice they would give to aspiring young women.
#BreaktheBias
We're also supporting the official International Women's Day 2022 #BreaktheBias campaign.
Acknowledging and understanding that we all are biased (the shortcutting of information is a biological cerebral need) is the first step to enable us to move forward and be consciously inclusive. We can only truly mitigate the impact of hidden and overt bias and start to really tackle the systems that create discrimination by creating procedural changes. This is inherent to every piece of EDI work we seek to do at RIBA.
Inspire others by sharing an action you are taking to #BreaktheBias with an image you feel reflects this, on Twitter, using @RIBA, #BreaktheBias, #IWD2022
Director of Inclusion & Diversity, Marsha Ramroop, will be tweeting: "So pleased to see #BreakTheBias is the call to action for #IWD2022. To make headway dismantling discriminatory structures, this is where we must start. We must be introspective; ask "what is it about me that needs to change, so I can be better at working and relating with you"."
RIBA Radio
Want to improve your own understanding of barriers faced by women architects? Listen back to our RIBA Radio podcasts.
Episode 10 – Women/Gender pay gap/Reproductive health/Flexible working
A discussion about specific diversity and inclusion challenges where focused initiatives are leading to real change. Zaimal Azad, Senior Campaigns Officer at Fawcett Society; Dr Annabel Sowemimo, doctor and founder of Decolonising Contraception; and Clare Nash, Director at Clare Nash Architecture explore the issues behind the Gender Pay Gap, the assumptions that maintain it, and strategies to tackle it effectively.
Episode 11 – Women's panel
Structural Engineer Roma Agrawal MBE, and Architects Farshid Moussavi OBE and Melodie Leung, discuss a variety of topics from pay gaps and sexism, to women supporting women.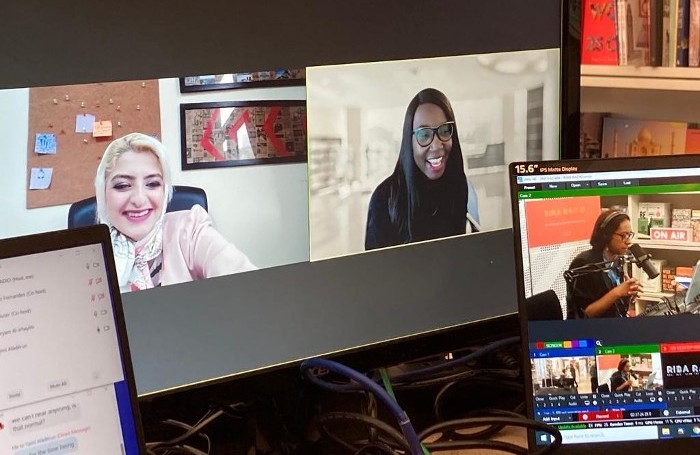 RIBA Collections
Inside the Collections
This month we're spotlighting articles that focus on women architects and designers from within the RIBA Collections.
Research guide: Women in architecture
Explore just a few of the pioneering professionals represented in our library and collections.
See the RIBA Collections research guide.
Pioneers: Then and Now
Last year we published recordings from an event held 35 years prior at RIBA's London HQ – 'Pioneers: Women Architects and Their Work'. In the recordings, Jane Drew, Pat Tindale, Elaine Denby and Rosemary Stjernstedt share insights into the successes and challenges they faced throughout their careers. We also invited contemporary women in the profession to reflect and respond to the points raised in the recordings – helping to inform what actions both us and the wider profession can take.
Listen and read their stories.