Recovery Roadmap Phase 3: Resilience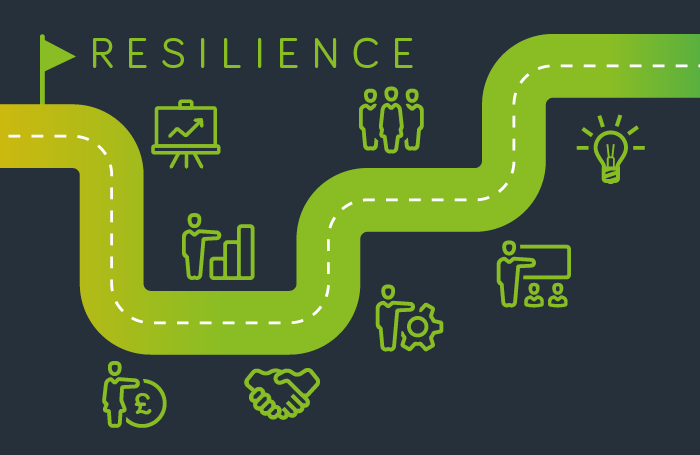 Phase 3: Resilience
The RIBA Recovery Roadmap is an online digest of resources that has been developed in response to the impact of the COVID-19 pandemic on architects. Drawing on insights from experts and practitioners, the content has been created to help practices plan their route through the crisis to recovery – and future resilience.
The third 'Resilience' phase is based on qualitative research into the characteristics of 17 practices of different sizes drawn from across the nations and regions, which survived and thrived in previous crises. The guidance is designed to help your practice build in long term strategies to manage future disruption and economic uncertainty.
Steps
1. How to emerge successfully from a recession
Leaders from resilient practices provide insights on what they learned from previous recessions
2. How to maintain financial resilience
This feature discusses strategies used by resilient practices to safeguard liquidity and profitability
3. How to sustain business with a diverse portfolio
This feature explores how diversifying client sectors and services helps resilient practices ride out peaks and troughs
4. How to leverage your practice reputation
This feature explores how resilient practices promote their expertise and track record to win work
5. How to build adaptability into your business model
This feature sets out approaches resilient practices use to adopt new ways of working
6. How to lead a resilient practice
This feature explores how leaders of resilient practices engage their teams with a clear vision for their practice
7. How to prepare your team for the future
This feature sets out how resilient practices develop resilient staff
8. How to explore new opportunities
This feature explores how resilient practices use research and development to expand into new services and markets
What next?
If you already have measures in place to secure the long term resilience of your practice, you can return to the homepage of the Recovery Roadmap for a full overview of the content for the Response and Recovery phases.
Tell us what you think
We are keen to hear about your experience of lockdown. Your insights and experiences of responding to and recovering from this crisis are invaluable and help to inform the content we produce. Please send us your feedback and ideas with any feedback or experiences you are willing to share.
RIBA Continuing Professional Development
As part of the flexible RIBA CPD programme, the content in the Recovery Roadmap counts as microlearning.
Find out more about the updated RIBA CPD Core Curriculum and fulfilling your CPD requirements as an RIBA Chartered Member.
Don't forget to record your CPD online on any device after you have read the Recovery Roadmap contents.