02 December 2021
Whether a building is an old, traditional solid-walled structure or a postwar home, they both face common enemies when it comes to energy efficiency: moisture and poor insulation being first and foremost. An architect carrying out a retrofit to improve its operational efficiency needs to understand the essential principles.
Architects should take a holistic approach, explains sustainable energy consultant Nicholas Heath, Director at NDM Heath. They should assess the building fabric and services but also understand its occupants and their behavioural impacts. All of this should take into account a building's situation (just as any new-build design would) with regard to orientation, sunlight, and wind and rain exposure.
This 'whole house' approach very much mirrors the thorough guidance published by LETI, and endorsed by the RIBA in the Climate Emergency Retrofit Guide.
Speaking at the recent RIBA conference Guerrilla Tactics: Stop, Collaborate and Listen, Heath suggested good practices in approaching building fabric improvements to existing buildings. Start with a comprehensive survey of the existing building, he urged, and evaluate any inappropriate works that have been undertaken in the past.
Moisture concerns
This survey should, in particular, look for any such alterations that have created a vapour barrier.
"To perhaps state the obvious, a dry building is more efficient than a wet building, so you need to get your building retrofit ready," Heath urges.
A moisture risk assessment is essential. This should examine both internal and external moisture loads and understand how a building is transmitting moisture in all its forms, whether this is liquid and vapour diffusion or capillary flow. These concerns are examined in the Climate Emergency Retrofit Guide's section Moisture risks and how to avoid them.
The passage of moisture through the building's fabric is where many risks to a successful retrofit will arise in one way or another. Traditional solid-walled buildings will generally be "moisture open," allowing walls to breathe. Breathability here refers to moisture rather than air.
Naturally breathable alternatives to impermeable materials are becoming increasingly popular, such as wood fibre and traditional lime-based renders. With the exception of basements, materials such as these should be your first choice, Heath recommends.
Heath draws attention to the recently revised BS-5250, Management of Moisture in Buildings – Code of Practice, as another good place for architects to start. He also introduced architects to WUFI assessments as the most robust modelling techniques for moisture open constructions.
WUFI software simulates hygrothermal action in walls. It can assess the transfer characteristics of exact products being examined or specified, including a host of natural materials such as, for example, the particular type of sandstone used in an existing wall build. WUFI assessments are recommended when buildings are in exposed and elevated locations and subject to driving rain or other moisture sources.
Detailing should then accomplish a number of critical tasks, such as safeguarding any structural timber from moisture, achieving airtightness, and eliminating thermal bridging.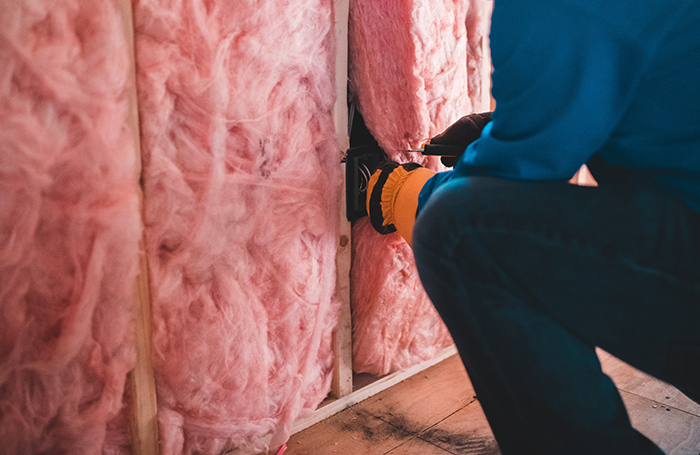 Thermal bridging, airtightness and ventilation
Avoiding gaps that allow thermal bridging becomes more important with higher levels of insulation. It may be tempting to avoid problem areas and compensate by increasing insulation levels elsewhere, Heath warns, but building physics does not work that way. The impact of thermal bridging is disproportionate: the more you insulate, the bigger the impact becomes.
Achieving airtightness continuity in retrofit is frequently a technical challenge and is the most common reason for projects falling short of energy efficiency targets. The goal for the architect should be to identify a continuous airtight barrier while sticking to the principle that in a moisture-open assembly, the airtight layer should still be vapour permeable.
Ventilation also becomes more important as airtightness and insulation levels are improved and will require careful assessment. If you appear to be achieving a low energy retrofit while only adhering to the minimum requirements of Building Regulations, this suggests that the building is under-ventilated.
Heath points out that a deep retrofit is likely to require mechanical ventilation. Architects are advised to seek specialist support on ventilation if needed and to treat installation as a specialist expertise like any other.
Case studies
Heath recommends a number of exemplar projects that can provide architects with inspiration and clarification about the challenges and opportunities across different building types and scales of project: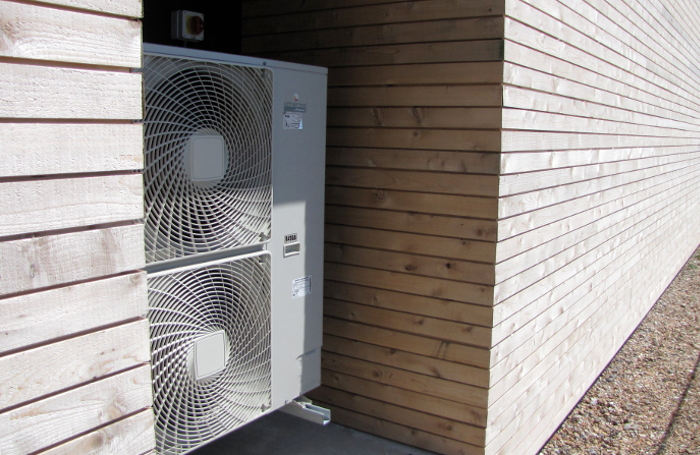 Thanks to Nicholas Heath, Director, NDM Heath.
For videos, articles and further resources about low energy building, net zero targets, and sustainable design, please visit the RIBA's Smart Practice Conference page.
Text by Neal Morris. This is a Professional Feature edited by the RIBA Practice team. Send us your feedback and ideas.
RIBA Core Curriculum topic: Sustainable architecture.
As part of the flexible RIBA CPD programme, professional features count as microlearning. See further information on the updated RIBA CPD core curriculum and on fulfilling your CPD requirements as a RIBA Chartered Member.