04 June 2020
Architecture should be open to anyone, whatever their background or circumstance. We know there are barriers to entry and progression in the profession and this particularly impacts individuals from underrepresented groups. The RIBA is committed to driving change and supporting equality for all through leadership, influence, events and initiatives. We know there is much more to do and we are always listening.
Please share your comments and ideas at info@riba.org
RIBA condemns discrimination, hatred and violence, June 2020
"Stephen Lawrence's dream of becoming an architect was cut cruelly short in 1993 when he was murdered in a racially motivated attack. Today, racial inequality and violence continue to threaten lives and our future.
"As architects, educators and influencers, we can build the world we want to see. We can ensure that our profession supports equality for all. We support the work of the Stephen Lawrence Charitable Trust, and encourage others to join us. We stand together to drive out discrimination."
Femi Oresanya, Chair of RIBA Architects for Change
RIBA Architects for Change group
Our work is guided by our expert group RIBA Architects for Change, chaired by Femi Oresanya. Our current Equality, Diversity and Inclusion strategy, developed in consultation with the group, sets out the key areas for action to ensure the architecture profession is accessible to all.
We forge partnerships with organisations like the Stephen Lawrence Charitable Trust; share our experience and intelligence in public campaigns and with government; and use our influence and networks to drive change. In partnership with the Construction Industry Council, we run the Fluid Mentorship Programme to attract and retain talented built environment professionals from diverse backgrounds.
Stephen Lawrence Charitable Trust
The RIBA has worked with the Stephen Lawrence Charitable Trust for 20 years, and in April 2019 we formed an official partnership. We are united in our commitment to address the barriers preventing equal opportunities for young people entering architecture, and in our vision of an inclusive and diverse profession.
In honour of Stephen Lawrence, who aspired to be an architect, we host the annual Stephen Lawrence Memorial Lecture and award the Stephen Lawrence Prize for architectural talent. To date, we have raised over £100,000 towards student bursaries. Find out more about the work of the Trust, donate to their programmes or become a partner.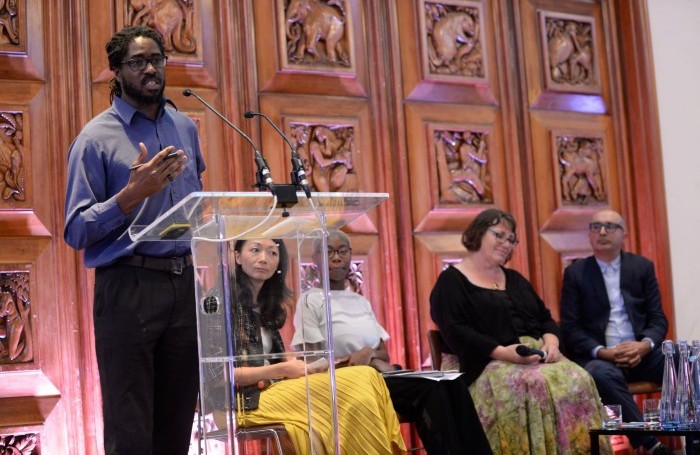 Widening the profession
Our National Schools Programme is the first nationwide architectural learning programme for schoolchildren. Partnering with architecture professionals (RIBA Ambassadors), we deliver creative curriculum linked workshops. The programme has reached over 20,000 schoolchildren, with a strong focus on disadvantaged backgrounds and over 500 architects working as ambassadors.
In 2018, we co-founded Architecture Apprenticeships. There are now over 200 architectural apprentices enrolled with nine universities across the UK.
Because supporting and providing a voice for students and early career architects is vital, we launched Future Architects. The programme is led in coordination with students and provides a platform for them to create and share inspiring and creative content, industry knowledge and skills support.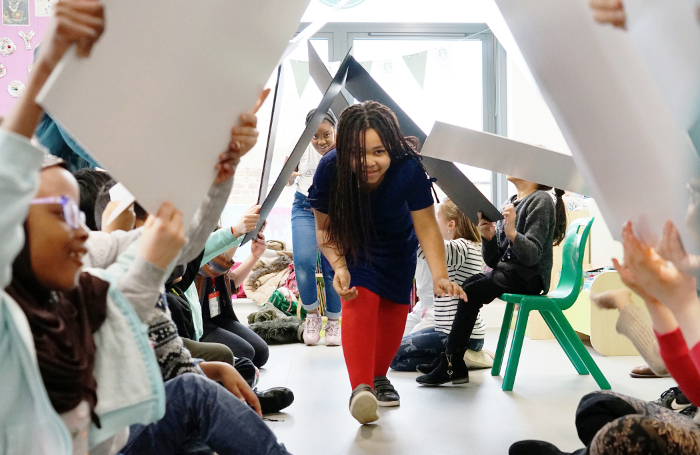 Supporting our members
We're committed to ensuring all our members – students, educators, architects, employers - support and understand equality for all. Equality Diversity and Inclusion is part of the mandatory RIBA Core CPD Curriculum with sessions designed for both small and large organisations, focusing on implementing strategies and discussing initiatives for impact.
The RIBA is constantly assessing how we collect monitoring information to build a much more precise picture of our membership and trends over time. The annual RIBA Fees Bureau Architects Employment and Earnings Survey helps us to measure some key diversity indicators for the profession. RIBA Architects for Change group has used this data to identify the pressing need to continue to improve BAME representation within the profession, with an initial target to match the representation in the general UK population. The group also identified through analysis of the annual RIBA Education Statistics that we must work harder towards improving the number of BAME students who progress through the different stages in their architectural education.
The RIBA is committed to drive change to increase inclusivity and diversity within the profession and the wider construction industry, but we know there is more to do and we are always listening.
Further Reading: