04 March 2021
We know how tricky the transition from studying to practising architecture can be, especially this year. RIBA Future Architects Prep for Practice is a new programme of support aimed at graduating Part 1 students.

To help you in your transition to employment or to continue on with your education, we are offering support sessions, events and on-demand content supported by RIBA Jobs.

The pandemic has hit most UK industries very hard and the job market for architects is undoubtedly a challenging and competitive one at present. We recognise graduating and job-seeking during this time will be difficult and we want to empower and inspire you to stay positive, be proactive and take control of your future.

Watch this space for our programme of member-only events and opportunities across the next few months, and remember to bookmark RIBA Jobs to view our listings of current Architectural Assistant, Part 1 and Apprenticeship roles.
Events
Tuesday 13 April, 5.30pm – 6.30pm
Online event, open to RIBA Student and Associate Members
What options are there after your Part 1? Aimed at Part 1 Year 3 students graduating this year, this event will feature a panel discussion exploring different industries and the various educational routes available.
Thursday 15 April, 12pm – 1pm
Online event, open to RIBA Student and Associate Members
Many are worried about their job-seeking chances in today's world. But understanding what is required from each stage of the recruitment process will increase the likelihood of success. Aimed at Part 1 Year 3 students graduating this year, this event will shine a light on the recruitment process from the inside.
Tuesday 20 April 5.30pm – 7pm
Online event, open to all
Join us to hear from architects in practice. Get an insight into how design teams work, what clients want and peek behind the scenes on-site and in the studio.
Opportunities
Dates TBC
Register your interest to book a one-to-one career advice slot - a unique opportunity to have a 30-minute session with an RIBA Member to discuss your CV, portfolio and general career advice. This opportunity is open to Part 1 Year 3 students studying on an RIBA validated course in the UK.
Resources
RIBA Academy on-demand videos
Coming soon
Planning your approach to job seeking

Getting to Interview
Salary expectations
Where are architecture jobs in UK?
Published resources
Career Resilience Hub
This series of articles provides the essential career advice architects need in challenging times.
Experienced architects share their advice on how to:
kickstart your career and find the right job
stay sharp and focused in your practice
master presentations and communication with clients and peers
learn new skills in different sectors
know when to move on to advance your career
develop leadership skills and get promoted
RIBA Jobs
RIBA Jobs is one of the most popular job boards for architecture and design related roles. View our current roles or browse through our career and recruitment advice.
PEDR Support
Qualifying as an architect in the UK involves completing Part 1, 2 and 3 qualifications and undertaking a minimum of 24 months' professional practical experience. Whether you're a returning user or new to PEDR recording, these guidance documents and resources include tips on all aspects of PEDR, including information on practical experience, advice on working in a practice, and details on how to use the new system.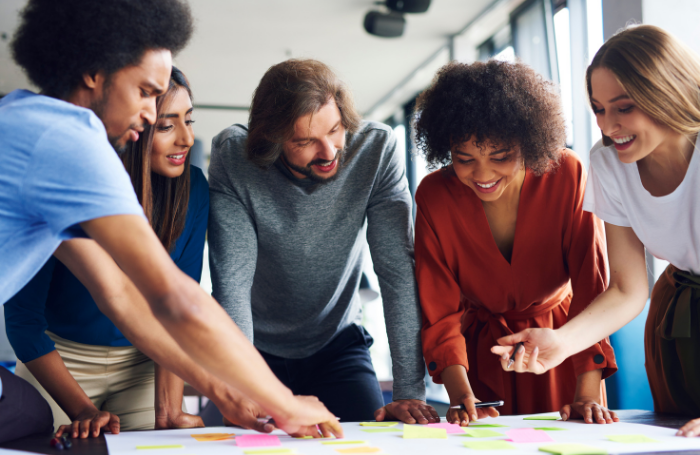 This programme is developed through RIBA Future Architects - our community for future and emerging architects, designed to support, inspire and provide a voice as you transition from study to practice. View our resources.