26 July 2018
The Royal Institute of British Architects (RIBA) has today (Thursday 26 July) announced the shortlist for the Stephen Lawrence Prize, with this year marking its' twenty-first anniversary.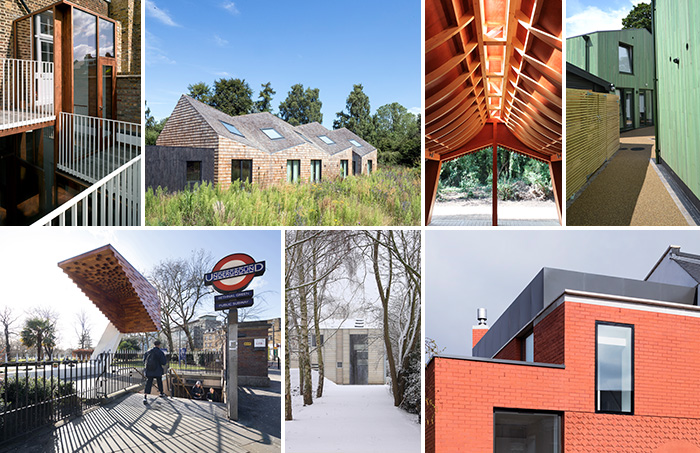 Seven projects have been shortlisted, including woodland classrooms for a school, a touching memorial to 173 people who died in Bethnal Green Tube station during the war and a hostel for vulnerable homeless women.
The prize was set up in memory of the teenager who was on the road to becoming an architect when he was tragically murdered in 1993. Supported and founded by the Marco Goldschmied Foundation, it is intended to encourage fresh architecture talent and reward the best examples of projects that have a construction budget of less than £1 million.
The 2018 shortlist is:
A timber-framed building that draws upon the natural world to create an informal learning space for children with special educational needs.
A poignant memorial designed to commemorates the 173 people that died in Bethnal Green underground station as a result of a wartime accident.
A reinvented Victorian London house that uses natural light to create a contemporary and bright family home.
A modest barn transformed into a simple and elegant bed and breakfast hotel that complements the landscape garden and surrounding countryside.
An agricultural shed surrounded by the North Yorkshire countryside converted into a three-bedroomed house, library and gallery.
A development that uses brick and red precast concrete to create a bold reinvention of the Victorian houses that surround it.
A redevelopment of homes for vulnerable homeless women that are colourful, simply built and carefully placed to maximise the sense of space.
Stephen Lawrence Prize founder Marco Goldschmied said:
"This year marks 21 years since the Marco Goldschmied Foundation first began working with the Stephen Lawrence Charitable Trust and the RIBA on the £5,000 Stephen Lawrence Prize and bursary which, this year, has been increased to £25,000 to mark the 25th year since Stephen's death. We have once again been astounded by the skill, ingenuity and determination shown in each project. The shortlist ranges from new and converted housing to a moving memorial, from education to hospitality. Each project has produced outstanding architecture fit for such a long-standing award."
The winner of the 2018 Stephen Lawrence Prize will be announced at the RIBA Stirling Prize party on 10 October at the Roundhouse in Camden, London.
ENDS
Notes to editors
1. For further press information contact Elise Neve elise.neve@riba.org +44 (0)20 7307 3761
2. Download images and citations for the shortlist here: https://riba.box.com/v/StephenLawrenceShortlist2018
3. Each year, the Marco Goldschmied Foundation donates £5,000 to the Stephen Lawrence Charitable Trust as a bursary and £5,000 to the winner of the Stephen Lawrence Prize. To mark the twenty fifth year since Stephen's death, the Foundation is raising the 2018 bursary award donation to the Trust to £25,000 and to £10,000 annually thereafter.
4. The Royal Institute of British Architects (RIBA) is a global professional membership body that serves its members and society in order to deliver better buildings and places, stronger communities and a sustainable environment. www.architecture.com. Follow us on Twitter for regular RIBA updates www.twitter.com/RIBA