​ ​RIBA Studio: RIBA Certificate and RIBA Diploma in Architecture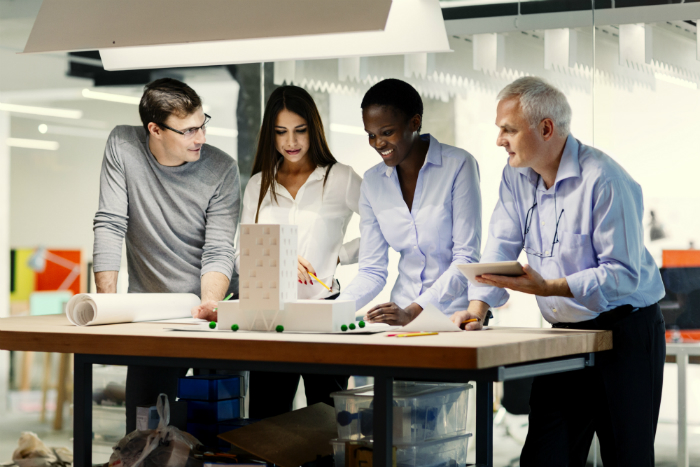 Formerly known as the RIBA Office-based Examination, RIBA Studio offers courses in architecture for students based in practice. The origins of the RIBA Certificate (Part 1) and RIBA Diploma (Part 2) date back to the 1860s and have been offered ever since, at one time forming the main route to RIBA membership prior to courses being commonly delivered in universities.
These days, we work in partnership with the School of Architecture at Oxford Brookes University who deliver the RIBA Studio courses on the Institute's behalf.
Is RIBA Studio for me?
Do you want to complete your Part 1 or Part 2?
Are you based in practice anywhere in the UK, EU, EEA, Channel Islands or Isle of Man, and working under the supervision of a registered architect?
Are you looking for a bespoke course, with flexible timeframes, that allows you to qualify whilst investing your time in practice and studying at your own pace?
Does the idea of creating your own independent school of architecture appeal to you, appointing your own tutors to help you achieve your goals?
Then read on.
Essential information
Independent studying on top of full-time work requires not only personal commitment but also the support of your employer to allow time off to attend workshops, exams and assessment days in Oxford (a maximum of 8 days per year depending on the stage you are at).
The next intake is in March 2018 and applications can be made from April to August 2017.
Eligibility details can be found the RIBA Studio webpages on the Oxford Brookes website.
The Programme is managed by Sam Hughes who can be contacted at the School of Architecture, Oxford Brookes University on 01865 483413 or email RIBAStudio@brookes.ac.uk