20 July 2021
We have collected our series of professional knowledge articles, including essential information on topics such as net-zero carbon buildings, Passivhaus design, embodied carbon and ways to address climate change through design.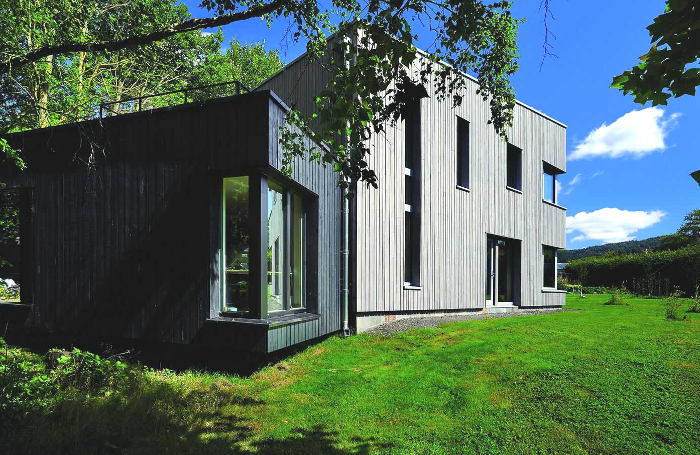 Where to start
Will South, a Director and Engineer at Etude, outlines simple features that he believes all new houses should implement if architecture is to make a difference in tackling climate change.
This article outlines straightforward measures that architects can implement in their designs in order to reduce a building's carbon footprint.
Learn the essentials of operational energy and embodied carbon. Two primers from the London Energy Transformation Initiative (LETI) provide detailed design suggestions, targets, and advice on materials: vital information for architects which is also helpful in educating clients.
What choices can architects make to reduce a building's embodied carbon? Will Arnold, Head of Climate Action at the Institution of Structural Engineers (IStructE) shares some valuable tips.
Exchanging knowledge and information at the early stages of a project ultimately leads to much better buildings.
To be truly sustainable in the long term, designs need to adopt a 'cradle to cradle' attitude. Learn the basics of Whole Life and Circular Economy principles.
Materials choices
There are many software-based tools that can help you work out the embodied carbon cost of your designs.
Duncan Baker-Brown explains how he employs natural materials to reduce plastics, lower embodied carbon and design non-toxic buildings.
Are there opportunities to use recycled or upcycled materials in your projects? What will happen to your buildings at the end of their lifespan? Could they be disassembled and reused?
Your practice and your clients
How to speak to clients who may not have considered the many advantages of an energy-efficient build.
Leadership, education and knowledge are key to meeting the RIBA's 2030 Climate Challenge targets. Architects reveal how they are working towards these goals.
Architects explain how upskilling in Passivhaus has made them better designers all round. They explain why energy efficient buildings are architecture's future.
Retrofit and refurbishments
First principles for retrofit, and the challenge of the UK's existing building stock.
How do you know if a heat pump will be capable of doing its job? What levels of insulation do they require to work efficiently?
It has been over a decade since the UK's first Passive House (or Passivhaus) building. Since then, uptake of its ultra-low-energy design approach has increased at around 20% annually, with over 1400 certified Passive House 'units' completed to date.