01 December 2022
State-of-the-art 3D rendering technology developed for gaming engines looks set to transform the way architects create visualisations and VR experiences from their BIM and CAD data models. And the technology is not only openly available now, but it's also free.
David Weir-McCall, who trained in architecture before joining Epic Games, where he is Industry Marketing Manager – Architecture, gave architects an introduction to the scope and power of real-time 3D at RIBA's recent Guerrilla Tactics event.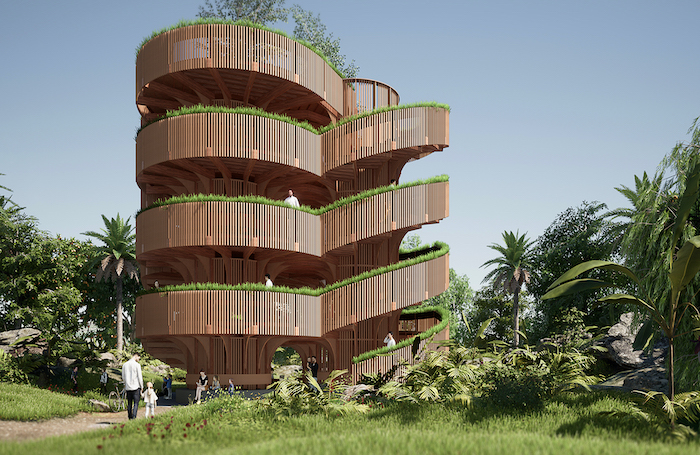 Unreal Engine able to import high-fidelity data from BIM and CAD
The freely-available version of Unreal Engine – the game engine behind Fortnite – has made it a relatively simple matter to import high-fidelity data from a host of BIM and CAD applications. It can work equally at small scales or can use big-data sources to create immersive cityscapes with cinematic moving viewpoints.
In his presentation Real-time technology in architecture (video), David explains that the great leap forward that has opened up a new world of visualisations is speed.
The rendering that architects are familiar with is a slow, time intensive process that builds up in layers. Real-time visualisations give the finished, pixel-perfect version there and then, and so can keep track of collaborative workflows, design option presentations, and storytelling to clients.
Unreal Engine can sit alongside a host of existing 3D and BIM applications, but David stresses that you do not need a full-blown BIM model to generate output. Any 3D modelling software can be the data source.
The four pillars of the Unreal Engine
To make its game engine technology work in the AEC community, David says that Epic has built Unreal Engine 5 on four pillars:
Data aggregation: the real-time technology can pull in data from multiple sources, so architects and other design consultants using different CAD packages will be able to input data and see it synced on a single visual platform.
Open Worlds: the technology can import wider data sources and global datasets without limit, providing there is an API (Application Programming Interface). This could be anything from geo-location data to weather forecasts or London's data-sharing portal London Datastore, for instance.
Collaboration: the software allows multiple inputs in real-time, allowing people to query designs and collaborate using relatively basic devices such as smartphones or iPads.
One platform, many outputs: visualisations can be in the form of images, video, or VR (any VR headset can be used).
Not surprisingly, a lot of familiar big name practices such as Zaha Hadid, Fosters, and AECOM have been exploring just how far they can go with their immersive presentations, but small practices have also been taking advantage of the fact that software has been made freely available.
David demonstrated how Cornish small practice Marraum Architects easily generated visualisations of a three-home project, including real-time VR, for a client to demonstrate visual impact and manage project sightlines.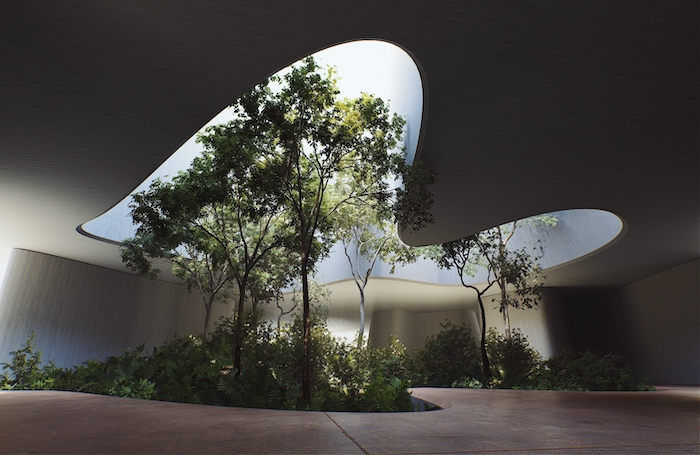 How to use the Unreal Engine
Epic Games says getting your data into Unreal Engine will always be fast and easy to do, though the reality is that there is a learning curve and some online training will be required. For absolute beginners, the company has also developed a sister programme, Twinmotion. As a result of a recent collaboration with Autodesk, this software can now be fully integrated with Revit.
David says that visualisations can be created in Twinmotion with literally a few clicks and zero training. Twinmotion was made freely available to Revit users last month (November 2022). Unreal Engine 5 has been free to use since its launch.
Epic does not have real-time 3D technology to itself - there are other options out there - but he says Epic's goal is to make its real-time technology freely available to everyone.
Online training resources are available and more will be appearing, says David – go to Epic Games for its in-house courses. There are more training tie-ups and integrations in the pipeline along similar lines to the Revit integration, such as Graphisoft (Archicad) and Vectorworks.
Looking ahead, David has no doubt that real-time 3D rendering is certain to play a key role in visualising 'digital twins', the clones of real-world buildings that will live a parallel and virtual life of their own.
Thanks to David Weir-McCall, Industry Marketing Manager – Architecture, Epic Games.
Text by Neal Morris. This is a Professional Feature edited by the RIBA Practice team. Send us your feedback and ideas.
RIBA Core Curriculum topic: Design, construction and technology.
As part of the flexible RIBA CPD programme, professional features count as microlearning. See further information on the updated RIBA CPD core curriculum and on fulfilling your CPD requirements as a RIBA Chartered Member.