28 September 2023
The new Building Safety Act regime arrives on 1 October 2023 in England, which means new dutyholder roles (including the broader Principal Designer role) will apply to all building work to which Building Regulations apply from that date.
The arrival of legislation only last month means there's a lot to digest and implement in a short space of time. Though, having been discussed at great length since the Grenfell tragedy, the general principles should not be a surprise.
With this in mind, we asked three practices around the country - some large and some small - how they have been preparing for life under the act, and what steps they have been taking to get there.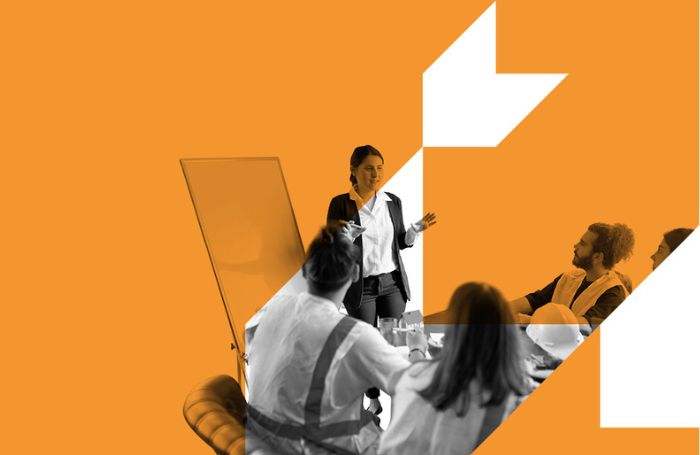 What are the reassuring aspects for architects?
Dieter Bentley-Gockmann, Director at EPR Architects, member of RIBA's Fire Safety Group and Principal Designer competency steering group, says he welcomes the certainty we now have regarding changes to the building control regime and proposed amendments to Building Regulations.
Though there is no transition period for the introduction of new dutyholder roles, unless a building control application has already been made, he says it is reassuring that the majority of legislated changes are in line with what was expected from the consultation, in particular the Designer and Principal Designer duties.
He is particularly pleased to see that the form of words used for Designer and Principal Designer duties is that they are subject to taking "all reasonable steps" to ensure compliance of the design with Building Regulations, rather than strict liability.
Read more about the Building Safety Act with our overview of the secondary legislation and what it means for architects.
As a result, Dieter is reassured these are duties that EPR Architects can contemplate undertaking with the confidence that they will be able to meet obligations and continue to benefit from professional indemnity insurance.
"As we get to grips with the proposed new regime, our energies will initially be focused on ensuring we are competent and able to evidence such competence, in terms of understanding our duties and those of our clients," he explains.
"This is taking the form of reviewing and enhancing our organisational capabilities at practice level and evaluating our individual designers' competence to ensure they can demonstrate their skills, knowledge, experience, and behaviours relevant to their roles and responsibilities, particularly those working on the design of higher-risk buildings."
He reports that his practice is sending client care letters to all of their clients as a first step to assist them in understanding their new duties, in particular their statutory duties to make suitable arrangements for planning, managing and monitoring projects and to allocate sufficient time and resources to ensure compliance with Building Regulations.
This includes ensuring that clients who are not developing higher-risk buildings (HRBs) understand that regime changes apply equally to them.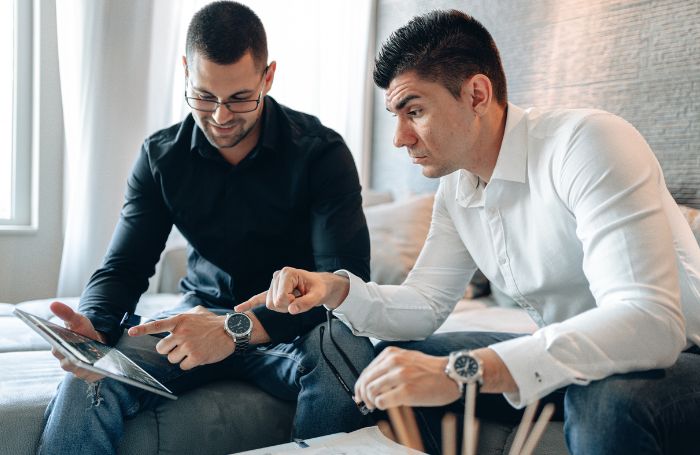 The links between CDM and the Building Safety Act
Elsewhere, Fay Ferguson, Associate Director at Morris+Company, says her practice already undertakes the CDM Principal Designer role on most of its projects.
This came from having developed in-house skills by attending RIBA CDM CPD and using the RIBA CDM Toolkit for documentation and deliverables. They are now looking at how these established processes can be adapted to support the BSA Principal Designer role.
"As part of our continuing quality improvements under ISO 9001 and our project quality protocol, we have been formalising our project delivery, technical support and CDM processes within the office," she says. "A key part of this was the adoption of the RIBA Fire Compliance Tracker as a requirement for all our projects."
Read more about how architects specialising in domestic projects will be affected by the Building Safety Act.
One of the greatest changes Fay sees under the new regime will be the continuation of the new Principal Designer role through project delivery to completion, especially at work stages if the original design architect is no longer involved in the project.
The practice has been in discussion with clients and contractors about how the impartiality of the Principal Designer will be maintained in practice, she says. The Principal Designer will remain part of the client monitoring team if a different executive architect is appointed for project delivery. Fay adds that she can also see a case for the Principal Designer role transferring to the incoming architect.
How have architecture practices been preparing for transition?
Morris+Company is not alone in being a practice that has taken a decision to standardise its drawing production process and compliance-evidencing methods for HRBs and non-HRBs.
Fay says the Fire Compliance Tracker – a best practice template that architects can populate to track and record a project's design development as a demonstration of compliance with Building Regulations Part B – has proved hugely beneficial by providing the means to look at fire design holistically and upskill the team in their knowledge of fire safety design.
Pre-order RIBA Publishing's Principal Designer's Guide.
Fay's advice to small practices and sole practitioners is to attend Health & Safety Executive question and answer sessions on the Building Safety Act that are on offer and to consider the current CDM Principal Designer role as a stepping stone to the broader Principal Designer role set out in the act.
How have smaller practices prepared?
Cambridge-based CDC Studio is another practice that has decided to apply the same workflows and safety ethos required for HRBs to all of its projects.
Architect Molly Blackwell says she can see the scheduling of workflow for building control being a key change in the way the practice operates under the new regime, although she believes that using different building control officers at consultation and construction stages will keep standards stringent.
Read more about what the changes will be with building control in the new Building Safety Act regime.
CDC's CDM drawing templates are already in line with examples given in the RIBA Principal Designer CPD course, so she anticipates a relatively smooth transition in that regard.
The main challenge ahead, she suggests, will be engaging the whole design team to address safety more holistically, with workshops at early design stages, so that everyone moves beyond what has been a standard risk assessment.
Thanks to Dieter Bentley-Gockmann, Director, EPR Architects; Fay Ferguson, Associate Director, Morris+Company; Molly Blackwell, Architect, CDC Studio.
Text by Neal Morris and the RIBA Practice team. Send us your feedback and ideas.
RIBA Core Curriculum topic: Legal, regulatory and statutory compliance.
As part of the flexible RIBA CPD programme, professional features count as microlearning. See further information on the updated RIBA CPD core curriculum and on fulfilling your CPD requirements as a RIBA Chartered Member.