23 August 2023
Following consultation on the new building control regime for higher-risk buildings (HRBs) and wider changes to the building regulations for all buildings in 2022, the Department for Levelling Up, Housing and Communities (DLUHC) has now published key pieces of secondary legislation (Part 3 of the Building Safety Act 2022). 
The Royal Institute of British Architects, among others, has advocated for stronger regulation to make the built environment as safe as it can be since the devastating fire at Grenfell Tower in 2017. 
The publication of secondary legislation – part of arguably the most important regulatory change in the industry since the 1980s - signifies a huge step in the right direction to put in place more stringent project oversight, with clearer accountability for the safety of HRBs (and non-HRBs) throughout design, construction and occupation.  
The new legislation lays out details for new dutyholder roles and duties, timelines and other changes to workflow and process, but they may be initially difficult to follow or understand.
However, much like when Construction (Design and Management) Regulations 2015 (CDM) were first introduced, many in the architects' profession feared the new roles and responsibilities, particularly that of the principal designer, but soon understood that, in the main, as lead designers, they were already well placed to discharge the duties and could add a further service to their portfolio.  
These regulatory changes offer a similar opportunity, and we hope this article helps you navigate some of the key changes to ensure you are ready for the regime to come into effect on 1 October 2023.   
So, make yourself a pot of tea and settle down in a comfortable chair – this is a long read, full of technical information about a highly significant development.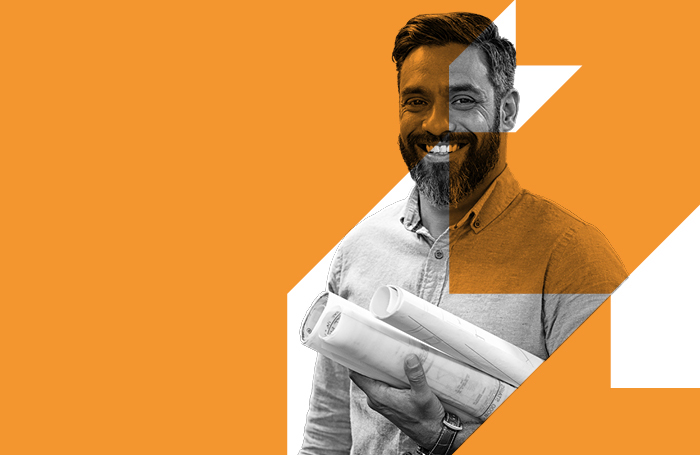 What does this article set out to achieve? 
The new regime includes new terminology, roles and timelines that are important to understand for any building work (not just HRBs). 
New regulations published on 17 August 2023 that each contains further definitions and are referred to below either as 'secondary legislation', 'new regime' or 'regulations' include:
The Health and Safety Executive published a special bulletin on 22 August 2022 for further guidance on the publication of this legislation, and all the secondary legislation that has been enabled under the Building Safety Act. 
The purpose of this article is to provide you with the big picture of the regulatory changes that may impact you as an architect and/or practice. There are wider obligations that you should understand for context, especially where there are duties and competence requirements in provisions that may impact you as a designer and principal designer.
RIBA has been contributing to these industry changes by participating in consultations, attending roundtable talks and industry events, preparing guidance (CPD, literature and professional features that we will highlight later), and in the autumn we will be launching our Principal Designer Register, to help members prove competence in the new and existing principal designer role.  
The Building Safety Act and the Evolving Picture for Architects, for instance, is available as part of the RIBA's Core CPD 2023 programme. 
What are the new dutyholder roles and responsibilities? 
New duties are proposed for those who procure, plan, design, manage and undertake building work. These apply to all building work to which the Building Regulations 2010 apply - not just higher-risk buildings (HRBs). This is to ensure a stronger focus on compliance with regulations for design and building work, with additional obligations for HRBs. 
We begin with new dutyholder roles and responsibilities, focusing on those most likely to impact our members (though regulations should be read and understood to ensure understanding of the wider framework and obligations, that are summarised within this article). 
These roles have been modelled on those in CDM, that are already embedded in the construction industry and have driven cultural and behavioural change in relation to health and safety compliance. It is therefore feasible, subject to competence, that the dutyholders may be appointed for duties under CDM and building regulations.    
The new dutyholders being introduced under the Building Regulations etc. (Amendment) (England) Regulations 2023 will be the client (including domestic client), the principal designer and the principal contractor as well as duties on designers (including the sole or lead designer) and contractors (including sole contractor).
These roles will come into effect on 1 October 2023, as will the associated competence. If you're not already preparing, consider using these next few weeks to ensure that the changes are embedded in your processes and procedures.   
While we do not go into detail here in respect of the duties outside designer and principal designer, it is important members understand these other dutyholders' roles and how they may influence or impact your working practices, to ensure your duties are met and appropriate processes and procedures exist to do so. 
Dutyholders are required to ensure they have competence (the necessary skills, knowledge, experience and behaviour) to carry out the design and building work they are engaged to do. They are also required to only undertake work within the limits of their competence.
The client, meanwhile, must take all reasonable steps to satisfy themselves that the dutyholders are competent, and the dutyholders must refuse to accept an appointment for works they are not competent to deliver. 
Dutyholders are required to cooperate with other dutyholders, and are required to coordinate their work and communicate and provide information to other dutyholders. 
Under the proposed requirements, dutyholders will also need to ensure that there are arrangements and systems in place to plan, manage and monitor design work and building work to ensure compliance with building regulations. For those familiar with CDM, this is the significant shift in duties under the Regulations. 
Why do you need to understand the client's duties in the new regime?  
Under the new definitions, the client is the person responsible for commissioning the building work. They have overall control over the project and, therefore, it is appropriate that they are ultimately responsible for the golden thread information (introduced for HRBs in Building (Higher-Risk Buildings Procedures) (England) Regulations 2023 and also referred to as 'golden thread', discussed later).  
A provision that applies to any building work is that if at any time after a building control approval application is made or a building notice is given, the client for a project changes, the new client must give notice to the relevant authority.  
A provision that applies to any building work is that if at any time after a building control approval application is made or a building notice is given, the client appoints a principal designer (or sole or lead designer), the client must give notice to the relevant authority.
Where the client is a domestic client, the outgoing dutyholder must provide information to the domestic client within five calendar days of their appointment ending, which must be provided to the person appointed on the date of appointment or as soon as practicable after that date.
The person appointed then gives notice to the relevant authority (with a statement explaining it is on behalf of a domestic client). Although the client can delegate tasks, they cannot delegate responsibilities and must ensure that those they appoint have the right competencies to take on these roles.  
However, for domestic projects, the client is unlikely to have sufficient competence to carry out this duty and therefore most of the client duties will be placed on those undertaking the design work and the building work.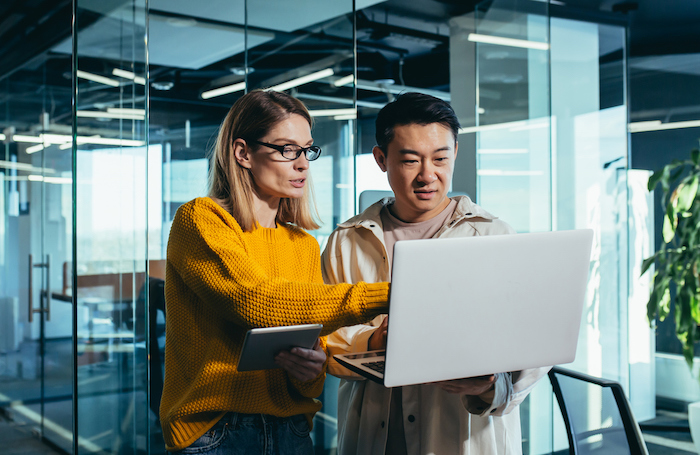 What are the duties for designers and the principal designer? 
The regime addresses further duties on designers (any person including a client, contractor or other person who in the course of a business carries out any design work, or arranges for, or instructs, any person under their control to do so) and contractors (any person including a client, but not a domestic client, who carries out, manages or controls any building work). 
As with CDM, designers must not start work unless satisfied the client is aware of their duties for the building work to which the design relates under all relevant requirements. It is therefore important to understand the provisions for all building work for which you may be appointed to best inform your client.
The designer's duties (and general duties) will always apply, but where you are also likely to be the lead designer or a sole designer for building work (we do not include infrastructure works for this purpose, as the lead will likely be an engineer), you may have further duties as we explore below. 
Where there is more than one contractor, or it is reasonably foreseeable that more than one contractor will be working on a project, the client must appoint in writing (a) a designer with control over the design work as the principal designer for the purposes of these regulations, and (b) a contractor with control over the building work as the principal contractor for the purposes of these regulations. These roles are also referred to as the principal dutyholders.   
A principal designer must be appointed in writing before the construction phase begins, or before submitting an application for building control approval for a higher-risk building.
For domestic clients, the client duties will be carried out by the contractor (where there is only one contractor for the project), the principal contractor or principal designer (where the principal designer agrees to fulfil those duties with the client, agreed in writing).  If a domestic client fails to make the appointments the designer in control of the design phase of the project (most likely an architect) is the principal designer, as under CDM. 
Organisations may also act as principal designer subject to necessary organisational capability, meaning possessing a robust management system and a team of staff members with relevant competence. 
Where you are taking over from another principal designer, you will require due diligence to ensure duties to that point have been discharged in accordance with requirements, to satisfy yourself (or your organisation) that the building design and building works (as applies at appointment) are compliant.  
What else do you need to know about principal designers? 
To accept these duties, you will need to have competence specific to the project requirements. It is the client's duty to ensure compliance with relevant requirements and to ensure arrangements are maintained and reviewed. It should therefore be expected that you will need to review your competence annually, which may need reflecting in organisational processes and procedures, or should the scope of works change to an extent that competence may also need reviewing, such as HRB work.  
As mentioned earlier, RIBA's Principal Designer Register will be launched in the autumn and supporting guidance (the Principal Designer's Guide, as well as the Health and Safety Guide) are available for pre-order.
Where the client fails to appoint a principal designer (or a replacement principal designer) the client must fulfil the duties of the principal designer under these regulations until they appoint another person to that role. 
With all that being said, it is also possible to have two appointments, where one person (or organisation) is unable to fulfil the competence requirements to perform the duties. Where a principal designer is no longer competent or their appointment ceases before the project is complete, the client must appoint a new principal designer or new principal contractor. 
What if you're not working on a higher-risk building? 
The transitional provision under Building Regulations etc. (Amendment) (England) Regulations 2023 applies to building works not started by 6 April 2024. The requirements for HRBs are covered below. 
For domestic clients, the dutyholder provisions as client vary, as noted above under the principal designer appointments.  
What are the new provisions for higher-risk buildings? 
'Higher-risk building' means a building (in England) that is at least 18 metres in height or has at least seven storeys and contains at least two residential units. With its own regulation, you will understand why the HRB obligations are significant content in this article. 
Transitional provisions for HRBs, have two criteria:  
A valid consent prior to 1 October, or you will need to make a submission to the Building Safety Regulator (BSR).   
You will also need to meet the criteria for sufficient progression (permanent foundations, not draining works) by 6 April 2024, or your application will transfer to the BSR (equally if your approved inspector hasn't transferred to the register for building control inspectors, your application transfers to the BSR).  
If these are met, the projects will not need to go through Gateway 2 or 3.  
However, there will still be a requirement for legal occupational requirements, including registration and golden thread – the BSR will confirm timings based on risk levels and information provided at registration for the safety case requirements.  
Building control changes for higher-risk buildings 
The regulations contain provisions for building control procedures that apply to:
the construction of a new HRB
building work to an existing HRB
building work to a non-HRB (eg. converting a five-storey residential building to a seven-storey residential building)
a material change of use (eg. an office-to-residential conversion) such that it becomes an HRB
building work to an HRB or proposed HRB such as it becomes a non-HRB
The building control approval application applies to HRBs and requires an approval for works to commence. In addition, if you are changing any works that are deemed a major (or significant) change, you will need to submit a change control application, which must be consented to ahead of any associated works affected before commencing. 
A building regulations compliance statement should be included that sets out the approach taken in designing the proposed HRB or in designing the work to be carried out on the HRB and the building standards applied. Approvals may be issued with imposed requirements; these are the equivalent to conditions previously referenced. 
As principal designer (or sole or lead designer), you must ensure an appropriate frequency of inspections of HRB design work for safety occurrences throughout the construction phase, which would suit aligning with the Building Safety Regulator's inspection schedule at Gateway 2.  
However, there are exemptions. 
For a complex building, a staged application may be appropriate.  A complex building is a building that is to be constructed on the same foundation plinth or podium as any other building or structure, a building that has more than one storey below ground level or a building where its proposed use is primarily as a public building with a capacity for 100 or more visitors. It is not about the complexity of packages of work for the delivery. 
To strengthen regulatory oversight, a series of gateways have been introduced for HRBs before work commences (often referred to as the Gateway 2 application), during construction and on completion ahead of occupation (known as Gateway 3 application). The HSE published a helpful overview of the Gateways on 22 August 2023 that will support guidance. 
What are the Gateways for higher-risk buildings? 
Gateway 2  
Before building work commences, an applicant must submit a building control approval application to the Building Safety Regulator (BSR). Work cannot commence without this approval. There is a 12-week determination period, from receipt. 
Key documentation to include that is new to the regime will include:
a competence declaration
construction control plan
change control plan
mandatory occurrence reporting plan
Building Regulations compliance statement
a fire and emergency file (where the applicant proposes occupation of part of the building before completion of the HRB work)
a partial completion strategy (where the application is made by someone on behalf of the client, a statement signed by the client confirming they agree to the application being made and that the information contained in the application is correct). We discuss these below
Once approved, the BSR will agree a bespoke inspection schedule with the applicant. The BSR must also be notified at these stages for inspection to take place and then building work can commence (subject to imposed requirements).  
To support the construction control plan, RIBA has worked with the Chartered Institute of Building (CIOB) to produce a guide to managing Safety-Critical Elements in building construction. 
Gateway 3 
Before occupation, you will need to submit a completion certificate application to the BSR. Your building cannot be occupied without this. There is an eight-week determination period from receipt that should be factored into programmes. 
The submission requirements are in line with the Gateway 2 material, although for this application they should describe and reflect the work, as built (and consented).
A notice must be provided to the regulator with the date on which building work was completed, with plans showing HRB work, the stage of HRB work or work to existing HRB to demonstrate compliance with applicable regulations, as well as these elements:
a copy of the change control log, updated to show all the changes for the project
a compliance declaration signed by each principal designer (or sole or lead designer), if such a statement was not already provided to the regulator
Where the application is made by someone on behalf of the client, a statement signed by the client confirming they agree to the application being made and that the information contained in the application is correct.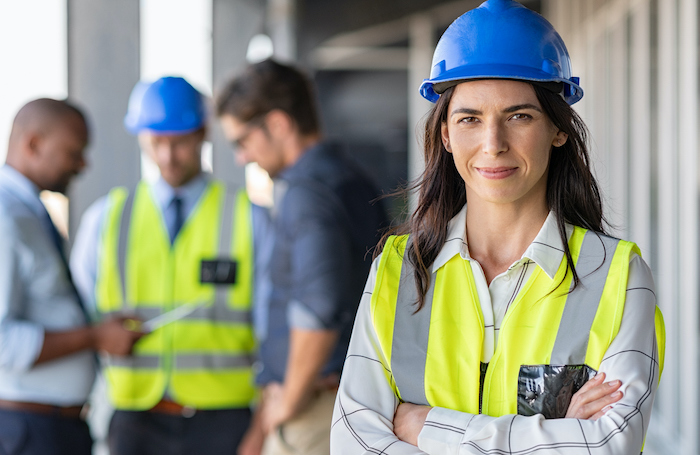 What is the 'golden thread'? 
The 'golden thread' has been implemented to support effective and efficient sharing of project information at the right time and with the right people, in an easily accessible, reliable and up-to-date format for HRBs.  
It is not an 'end of the project' activity, but an ongoing 'live', electronic record of the building information throughout the lifecycle of the building. This includes up-to-date safety information regarding the building design, build, and management.
This information will be stored and transferred electronically (the digital requirements are not prescriptive in terms of software, file types etc., but they must be accessible) and recipients must acknowledge receipt. 
What else should be considered for higher-risk buildings? 
The new regime includes some duties that are specific to HRBs, so you may note the new submission obligations above, which we expand on here.  
There are a number of commencement revisions made under the Building Regulations etc. (Amendment) (England) Regulations 2023, to cover works, notifications and a lapse in building control approval. 
On receipt of a building control approval, should design work or building work create a major change, it will be necessary to submit a change control notification to the BSR. This will be determined in six weeks. 
Commencement notifications and inspection notifications must be provided in accordance with defined timings for the respective notices.   
Before the construction phase begins, the principal dutyholders must establish a mandatory occurrence reporting system, which enables, as far as is reasonably practicable, the prompt reporting of every safety occurrence to the principal dutyholders by reporting persons (any designer, contractor or other person who is a periodic visitor of site), and maintain the system throughout the construction phase.  
This is an aspect of the design relating to the structural integrity or fire safety of an HRB that if not remedied, would be likely to present a risk of a significant number of deaths, or serious injury to a significant number of people.
You must ensure the receipt of a completion certificate(s) ahead of occupation. Determination will be subject to full provision of requirements and an inspection. Further guidance is in Part 5 of The Building (Higher-Risk Buildings Procedures) (England) Regulations 2023.
The golden thread is important for collating the evidence of compliance and therefore completion in accordance with approvals. The completion certificate does not satisfy a 'safety case' or 'safety case report' under Part 4, Building Safety Act 2022 (occupation). Completion certificates are validating the as built delivery as compliant. 
It's worth noting that completion certificates (or partial completion certificates) will only be issued on receipt of an approved completion certificate application or a partial completion certificate application, signed by the client in relation to HRB work.   
When should a principal designer issue a compliance declaration? 
The dutyholders must provide a compliance declaration where the appointment of a principal designer (or sole or lead designer) ends before a completion certificate application is submitted to the regulator, signed by the principal designer and principal contractor with a statement their respective duties were met. Where this is not available, the client must provide a statement confirming the reasons why the declaration is not available. 
The dutyholders must satisfy the requirements of the competence declaration in paragraph 1, schedule 1 by providing a statement of compliance.
The principal designer's duty is evidencing compliance with regulation 11E(2)(b) (consideration of past misconduct) of the 2010 Regulations, and having taken all reasonable steps, is satisfied they have fulfilled the requirements in regulations 11F(1) and (2) and 11G(1) of the 2010 Regulations, and include a declaration as to the truth of that statement. The principal contractor and client also have duties.   
What should your key priorities be ahead of 1 October 2023? 
Read and understand the legislation's impact on your practice. 
Update your processes and procedures. 
Understand any limits of competence, to implement the right training and development, or to manage expectations in respect of appointment limitations. 
It is important to liaise with your insurance broker, to ensure appropriate cover is in place, or may be extended, for the services you offer or intend to offer.  It is also important you declare (and seek the same, where appointing others) any serious sanctions within the last five years that may affect priorities in 3 or 4. 
Ensure appropriate resource and time to discharge your duties and support the wider deliverables of the project, including programming for new duties and statutory timings 
All the new requirements listed above may seem complicated and difficult to process at this time, but many of these requirements are already carried out by members.
It is worth remembering that this hugely important and significant new regime has been created to ensure that the built environment upholds the highest standards when it comes to safety and usability both now and for generations to come.  
Text by the RIBA Practice team. Send us your feedback and ideas.
RIBA Core Curriculum topic: Health, safety and wellbeing. 
As part of the flexible RIBA CPD programme, professional features count as microlearning. See further information on the updated RIBA CPD core curriculum and on fulfilling your CPD requirements as a RIBA Chartered Member.