02 November 2023
Many of the provisions of the Building Safety Act came into force on 1 October 2023, including statutory dutyholder responsibilities for designers, contractors and clients.
For the majority of projects, the architect as lead designer is expected to be appointed as the Principal Designer and will plan, manage and monitor all design work to ensure compliance with CDM Regulations and Building Regulations. The new dutyholder regime applies to all projects that require building control approval, in England.
RIBA recognises that many sole traders and micro practices have concerns over the regulation's new dutyholder responsibilities and its implications for technical competence, professional liability, and fees.
Here, we present answers to some of the common questions that members from this important and respected cohort are asking.
Dieter Bentley-Gockmann, author of the forthcoming RIBA Principal Designer's Guide and member of the RIBA's Fire Safety Group and Principal Designer Competency Steering Group lends their expertise.
In conversation: Building Regulations and designer duties
Dieter, specialist CPD provider on the Building Safety Act, Colin Blatchford-Brown, and RIBA Director of Practice & Individual Knowledge, Alex Tait, will host a webinar free to members on Thursday 16 November, 2023 at 12pm.
Dieter, Colin and Alex will discuss the new regulations with the aim of unravelling some of the common misconceptions and providing clear advice and support.
Book your ticket on RIBA Academy now.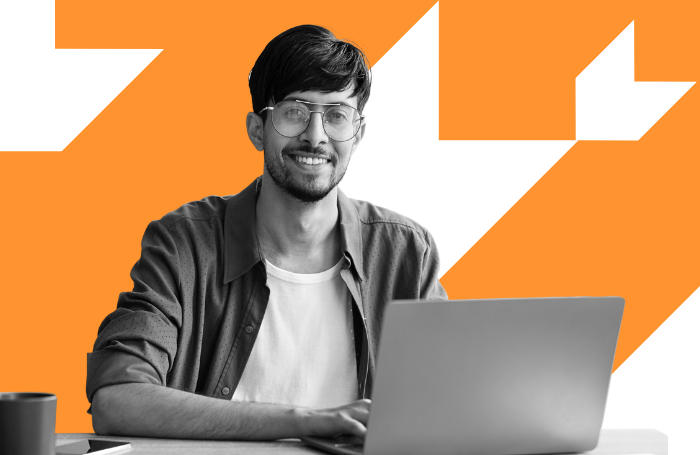 How do we advise our clients of their new duty under the Building Safety Act as most have never done anything like this before and might easily misunderstand the whole process?
"The first point to make here is that nobody has done this before. This means you need to take the time to ensure you are familiar with and understand the implications of the changes for you and your clients.
The changes to the building control regulatory regime introduce new procedural requirements for all projects in England. While the basis of these changes is familiar, reflecting existing good practice in terms of project and information management, many of the specific details are new.
With respect to advising your clients, the most important thing to do is to ensure that you understand your client's duties under the regulations and the requirements and options relevant to them in terms of appointing a Principal Designer and Principal Contractor.
Once you are clear on these, the best thing to do is to provide your client with a client care letter that explains their legal duties in the context of your project.
RIBA has produced a template letter that is available for members to download, which is a good starting point for this.
You should follow up the issuing of your client care letter with a conversation with your client to ensure that they have understood their duties. This will provide you with an opportunity to address any confusion or misunderstanding your client has.
You should also take this as a chance to explain to your client how you are able to support them in the discharge of their duties, either in your capacity as a designer or Principal Designer providing support to your client and their Principal Contractor, or as a Principal Designer appointed to undertake the client duties on behalf of your client."
How do we help protect our clients from builders who may not know what their responsibilities are?
And what happens if we are not appointed beyond Stage 4?
"Your designer duties require you to ensure that your client understands their duties before you start any design work. This includes ensuring your client understands their duties with respect to the construction phase as well as the design of your project.
Contractors have a similar duty and must not start building work unless they are satisfied that the client is aware of their duties.
Part 2A of the Building Regulations requires all clients to appoint a Principal Contractor with control over the building work. If there is only one contractor on the project that contractor is automatically the Principal Contractor.
The Principal Contractor is responsible for ensuring that the other contractors comply with their duties under the regulations to ensure that their building work is carried out in compliance with the Building Regulations.
Under the new regulatory regime, it is a legal requirement that any contractor who is appointed as a Principal Contractor has the competence to fulfil these duties under the regulations.
Contractors who take on these duties without the requisite competence will be acting in breach of the regulations and face sanctions imposed by the relevant building control authority. This includes the potential of unlimited fines or two years' imprisonment.
The relevant building control authority will be responsible for inspecting the progress of the works during the construction phase.
If your client has any concerns regarding the contractor's competence, you should advise that they can also seek advice from the relevant building control authority regarding the performance of their proposed Principal Contractor, or the compliance of the building work completed under their control."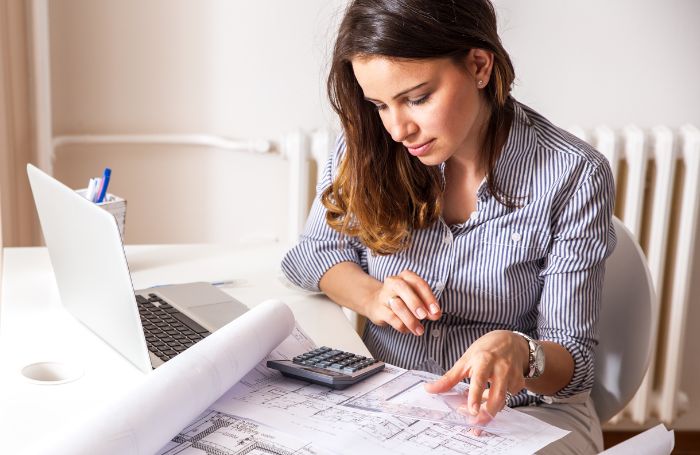 Can we justify additional fees for this work even on domestic projects, because as architects we already plan and manage projects at the pre-construction stage?
"This depends on the extent of the design and/or lead designer services you currently provide, and whether these services meet the requirements to discharge your duties under the regulations.
If the fees you currently agree with your clients include services in connection with the planning, management and monitoring of the design of your projects, so that the design is in accordance with all the relevant requirements of the Building Regulations, then you are already meeting the requirements of the new regime.
On this basis, there is little argument, if any, to justify additional fees to services under the new regime.
If, however, you currently only provide limited services for an equivalent limited fee, then you may need to re-evaluate this to determine whether your fee and services are sufficient to discharge your duties under the regulations.
This may require you to have a discussion with your client if additional time or resources are required to ensure your design, or the design of your project, complies with the relevant requirements of the Building Regulations.
In general, the client has a duty to make suitable arrangements for planning, monitoring and managing a project (including allocation of sufficient time and other resources) to ensure compliance with the relevant requirements of the Building Regulations.
However, for domestic clients, this duty is passed to the contractor or Principal Contractor, and therefore may not assist with discussions regarding additional fees for designers at the design phase."
How can we control the implementation of our detailing unless we demand multiple and staged site visits as many domestic clients will not be prepared to pay for this?
"As a designer, or Principal Designer, you are not responsible for controlling the building work.
The Principal Contractor is responsible for ensuring that the building work is completed in accordance with the approved design, and each contractor is responsible for ensuring that the work they undertake complies with the relevant requirements of the Building Regulations.
If you have reason to be concerned about whether this will be achieved, you should advise your client of this and explain the benefit of appointing you to undertake regular inspections during the construction phase, and this can help to mitigate against the risk of non-compliant work.
Ultimately, whether your client decides to invest in appointing you to assist them during the construction phase, or not, remains their choice."
Read more about the Principal Designer role by pre-ordering RIBA's Principal Designer's Guide.
What are the implications for the profession of the new regime?
Are we moving towards a future where architects effectively self-certify their designs and technical details?
"All designers are responsible for ensuring that the design they undertake is completed to meet the relevant requirements of the Building Regulations and that they provide sufficient information and evidence regarding the design to the relevant building control authority to enable the building control authority to approve the same.
Approval and certification of the design remains the responsibility of the building control authority and it is unlikely that this will change in the future.
The Principal Designer's duty to provide a declaration at completion of the construction phase of a project is required in relation to all building's that go through building control.
This declaration confirms the Principal Designer has properly discharged their duties under the regulations. The declaration is not certification of the compliance of the design or construction."
If as Principal Designer and lead design consultant, we are coordinating construction packages with other design consultants – interiors, M&E, lighting, joinery etc – do we take on responsibility for compliance of their drawings and specifications?

"No, all designers remain responsible for the design they undertake.
The Principal Designer's responsibility is to take all reasonable steps to ensure that the designers are communicating, collaborating and coordinating their work so that the building as a whole is designed to comply with the relevant requirements of the Building Regulations.
This will require the Principal Designer to appraise the evidence of compliance provided by the other designers and manage the process for reaching a consensus amongst the design team regarding compliance where there may be disagreements, but this does not make the Principal Designer responsible for any of that design."
If acting as a sole trader or small practice, there are areas of work that are new to us and could call into question our competence under the regulations, could there be a way we could collaborate or partner with other (possibly larger) practices?
In this situation, how can responsibilities - and liabilities - be split?
"As a designer, you should not be accepting an appointment to carry out design work that you are not competent to undertake.
Collaborating with another practice is one way to address a deficiency in competence, as would developing the competence of your existing designers through training and CPD, employing new competent designers or sub-consulting services from a competent designer.
If you collaborate or sub-consultant with another designer, it would be sensible to agree and record in writing a scope of services for each of you, with deliverables, based on a design responsibility matrix agreed between you to ensure all parties are clear who is responsible for which element of the design.
Bearing in mind, if you sub-consult any services you remain responsible for establishing the competence of the designer and liable for the services delivered by them."
Additional Building Regulations information
The new duties for designers and the Principal Designer are of great importance and architects are well suited to carry them out.
These professional features from the RIBA Practice team should help build a little more confidence in your part of the new regulatory regime in England:
Thanks to Dieter Bentley-Gockmann, Director, EPR Architects.
Text by Neal Morris and the RIBA Practice team. Send us your feedback and ideas.
RIBA Core Curriculum topic: Legal, regulatory and statutory compliance.
As part of the flexible RIBA CPD programme, professional features count as microlearning. See further information on the updated RIBA CPD core curriculum and on fulfilling your CPD requirements as a RIBA Chartered Member.