15 November 2023
We're celebrating UK Disability History month from 16 November to 16 December 2023. This year's theme, disability, children and youth, is a chance to reflect on young peoples' experience of living with disabilities, exploring the past, present, and looking to the future.  
This awareness month aims to ensure that all children and young people living with disabilities do not experience the social exclusion of stigma, stereotypes, negative attitudes and socially created barriers.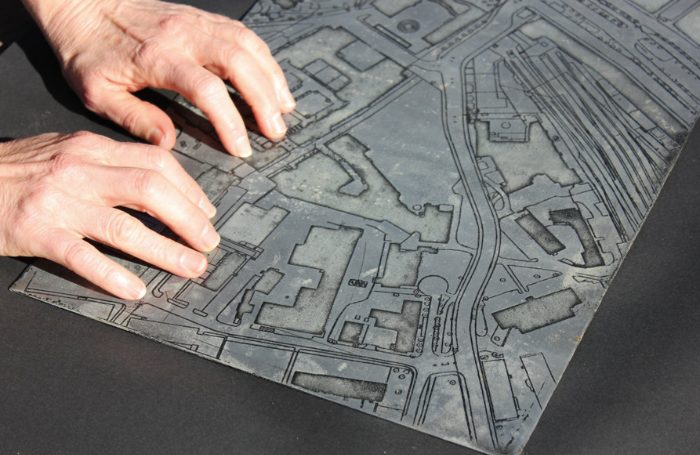 Articles exploring disability, children and youth
Over the next few weeks, we'll be releasing a series of blogs written by colleagues from across the built environment that explore the impacts of architecture when it comes to children and youth living with disabilities.
David Tigg: magical, functional and enabling – reflecting on House for Theo and Oskar
In this blog to mark Disability History Month, David Tigg reflects on his practice's project House for Theo and Oskar, whose soaring diagrid canopy frees up space for the complex needs of a young family.
Craig Mewse: breaking barriers and empowering young people through inclusive architecture
In this blog to mark Disability History Month, Craig Mewse discusses designing educational spaces that empower young people with disabilities.
Gina Callaghan: from Penarth to Fairwater - lessons learned on inclusive learning communities
In this blog to mark Disability History Month, architect Gina Callaghan discusses creating learning environments that cater for students with a variety of learning needs.
Lienkie Diedericks: a shift in perspective is needed to see the barriers to access all around us
In this blog to mark Disability History Month, RIBA Inclusion and Diversity Specialist Lienkie Diedericks reflects on her experience of socially created barriers that disable.
Check back here for blogs throughout the month.
Upcoming events
An introduction to inclusive design and neurodiversity with RIBA North West EDI Group and RTPI North West
Wednesday 22 November 2023, 8.30 to 11.30am, RIBA North, 21 Mann Island Liverpool L3 1BP
Neurodiversity is a term that recognises the variety in the way we speak, think, move, act and communicate - that human brains are diverse and vary from person to person. So, the way we interact with our environment also varies from person to person.
This joint event at RIBA North will explore strategies for creating spaces that cater for everyone.
Find out more and register for the event.
Resources and insight
Inclusive Design Overlay to the RIBA Plan of Work
Developed with expert professionals and people with lived experience, our open access Inclusive Design Overlay offers best practice guidance to ensure that inclusion is considered at every stage of the design process. It's time to make buildings accessible and welcoming to everyone.
Professional features
What should architects consider when designing for good acoustics in schools?
With this year's UK Disability History Month focusing on children, learn more about how to achieve good acoustics in schools in this RIBA Journal article.
RIBA Plan of Work: Why architects should augment inclusive design throughout all work stages
The new landmark Inclusive Design Overlay argues that inclusive design is an integral part of good design.
How architects can help when an occupant's accessibility needs change
Producing personalised, accessible and well-designed spaces is crucial when a person's circumstances change dramatically.
How to use inclusive design principles to create accessible design projects
Transforming five derelict barns into holiday homes for guests with accessibility needs called on key principles of inclusive design as well as her own judgement calls, says the architect who designed them.
How to create age-friendly designs that are inspiring, healthy and non-clinical
Discover essential tips for designing age-friendly or multigenerational homes. Irene Craik (Director, Levitt Bernstein) explains what makes a successful space in age-friendly, assisted living or multigenerational projects.
Disability, children and youth: a reading list
The RIBA Publishing and the RIBA Collections teams have selected books and articles from our wide range of library resources, highlighting experiences of disablement in relation to the built environment.
All the books and journals are available to browse and read for free through the RIBA Library.
'The Evolution of Universal Design: Accessibility to Empowerment', Architect (Washington, DC), vol. 111 no. 8 (2022)
Aimi Hamraie, Building Access: Universal Design and the Politics of Disability (University of Minnesota Press, 2017)
Jos Boys, Disability, Space, Architecture: A Reader (Routledge, 2017)
Jos Boys, Doing Disability Differently: An Alternative Handbook on Architecture, Dis/ability and Designing for Everyday Life (Routledge, 2014)
Katelin Butler et al, 'Designing for Dignity: Beyond Compliance, Towards Empathy' Architecture Australia special issue, vol. 111 no. 2 (2022)
Joachim Fischer and Philipp Meuser (ed.), Accessible Architecture: Age and Disability-Friendly Planning and Building in the 21st Century (DOM, 2009)
David Gissen, The Architecture of Disability (University of Minnesota Press, 2023)
David Gissen, 'Disability and Preservation', Future Anterior, vol. 16 no. 1 (2019)
Alison Grant, Designing for Accessibility (3rd edition, RIBA Publishing, 2012)
Rob Imrie, Accessible Housing: Quality, Disability, and Design (Routledge, 2006)
Rob Imrie, Disability and The City: International Perspectives (Chapman, 1996)
Wanda Katja Liebermann, 'Teaching Embodiment: Disability, Subjectivity, and Architectural Education', Journal of Architecture, vol. 24 no. 6 (2019)
Sun-Young Park, 'From Outcast to Citizen: Disability, Education, and Architecture in Postrevolutionary Paris', Journal of the Society of Architectural Historians, vol. 247 no. 15 (2020)
Andrew Pearson, 'A Question of Access', Building Engineer, vol. 97 no. 3 (2022)
Jack Rostron, 'The Use of Planning Conditions, Agreements and Local Plan Policies to Improve Accessibility for People with Disabilities', Journal of Planning & Environmental Law, vol. 12 (2021)
The following books are available via RIBA Books.
Accessible Little Big House reflects its owner's hope, zest and drive for life
In this RIBA Journal article, Rachel Coll of Tigg + Coll Architects celebrates the Little Big House by Knox Bhavan, which she says creates just the right balance of aesthetic delight and essential practicality for an artist and author living with life-changing injuries.
Accessible architecture? How today's inclusive spaces can help solve 200 years of accessible design challenges
The barriers to disabled people's access to the built environment are as old as architecture itself. Material in the RIBA Collections documents 200 years of these challenges – and solutions – over the course of the 19th and 20th centuries. Evans and Shalev's 1973 drawing for a 'home for the physically disabled' at 48 Boundary Road, London, features an accessible physiotherapy pool with a wheelchair ramp. The residence was later converted into a home for the elderly.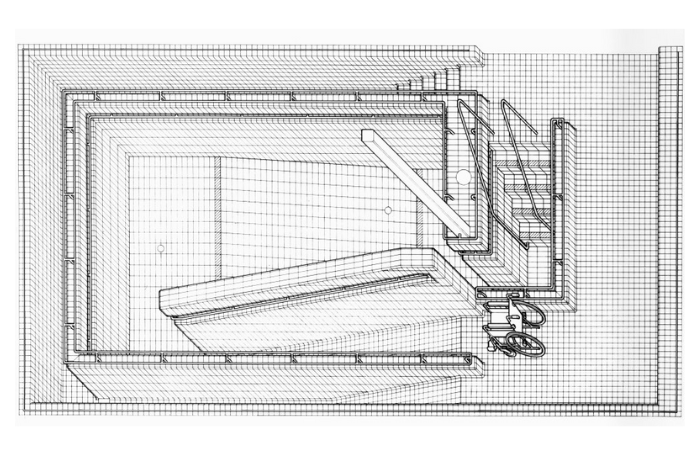 In the 1970s, disability activists Ken and Maggie Davis formed a cooperative to build the UK's first fully integrated housing complex, with carefully designed flats on the ground floor for the disabled and flats on the first floor for the able-bodied. The resulting Grove Road Housing Scheme, in Sutton-in-Ashfield, was designed by Wyvern Design Group and became a groundbreaking blueprint for accessible residential design.
Read more in this article by Ed Warner, Founder and CEO of the accessible design business Motionspot.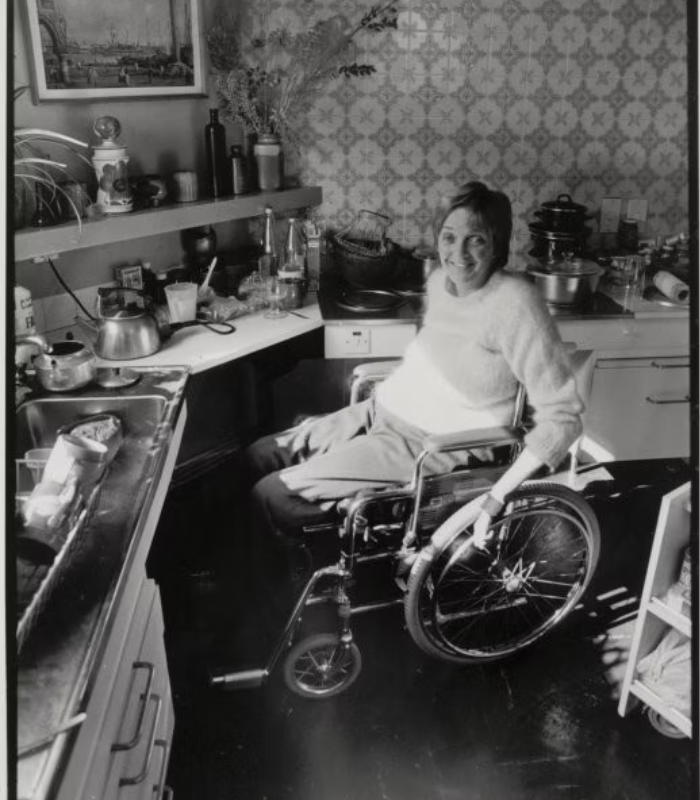 A model for accessibility: St Dunstan' s Home, Ovingdean
St Dunstan's, Ovingdean, was a home for the blind from 1939. We're used to thinking about architectural models as a way of visually representing designs - but the ones at St Dunstan's helped occupants understand the building through touch, so that they could navigate independently. Details were important. Handrails ran throughout, with stud indicators to denote floor levels, and furniture was designed to be fixed wherever possible, helping residents memorise the location of their surroundings. Find out more about St Dunstan's in this X (Twitter) thread.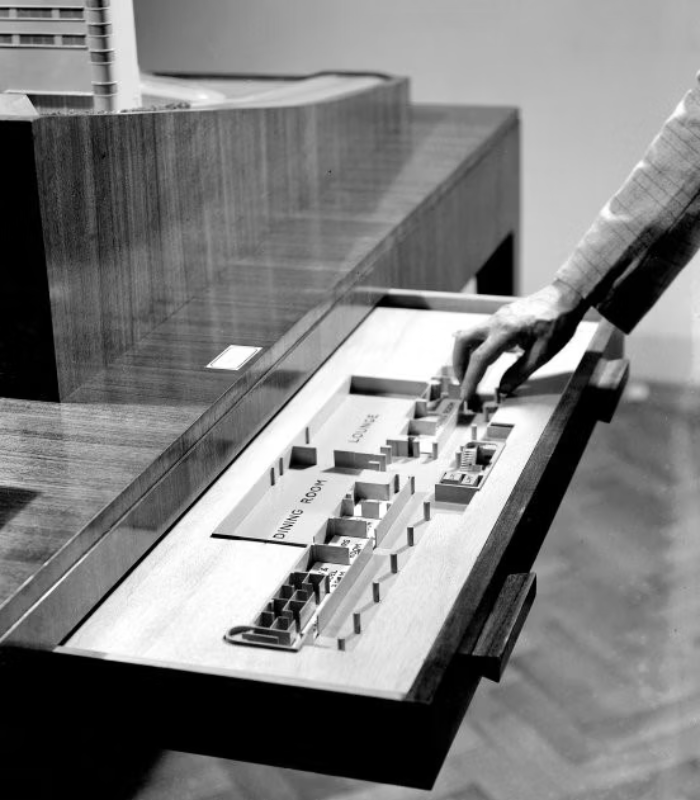 Seats at the Table: Re-Fabricate + The Dis/Ordinary Architecture Project
The Seats at the Table programme at the 2023 London Festival of Architecture was a series of workshops and events, created by Re-Fabricate and The Dis/Ordinary Architecture Project, comprising workshops and events.
Working with local disabled and non-disabled young people, it explored accessibility and participation. Participants created chairs and other artefacts that represented enabling equal places at the table, challenging perspectives on what kinds of bodies are valued and devalued in conventional design.
RIBA supports ReFabricate, a collective focused on eradicating waste through promoting circular economy in the built environment and beyond. Find out more about Seats at the Table.