27 October 2021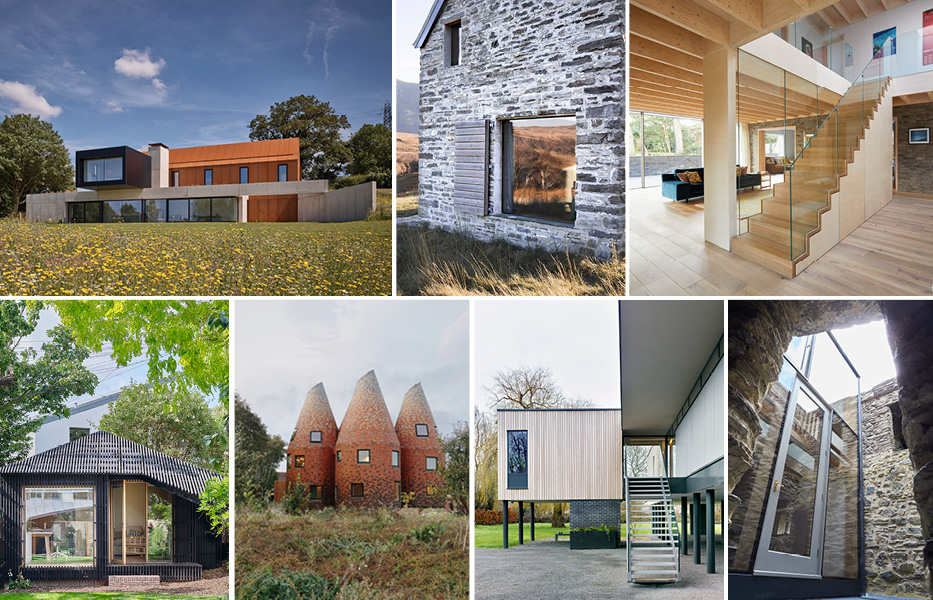 The Royal Institute of British Architects (RIBA) has announced the longlist for the RIBA House of the Year 2021.
Among the 20 projects in the running to win the UK's most prestigious award for a new house or extension are:
A highly-sustainable home built on land that once belonged to the gardens of a large country house in Devon (Devon Passivhaus

)

A skilfully restored stone cottage in the wilds of the Scottish Highlands (Kyle House)
An elegantly simple home, perched on stilts over the River Thames floodplain in Berkshire (River House)
The imaginative remodelling and extension of a semi-detached Victorian house in East London (Grain House)
The 20 longlisted homes are:
The shortlist and winner of the RIBA House of the Year 2021 will be revealed in the sixth series of Channel 4's Grand Designs: House of the Year, produced by Naked West (a Fremantle label), airing later this year.
The jury for the 2021 House of the Year is: Amin Taha (Chair), Chairman of GROUPWORK; Co-founder of Ash Sakula Architects, Cany Ash; Co-founder of McGonigle McGrath, Kieran McGonigle (RIBA House of the Year 2019 winner).
ENDS
Notes to editors:
Media contact: Isabel.Campbell@riba.org

020 7496 8349

Images of all the projects on the longlist along with jury citations can be downloaded here: https://riba.box.com/v/HouseoftheYear2021Longlist
The RIBA House of the Year award was established in 2013, and is awarded to the best new house or house extension designed by an architect in the UK. Previous winners include McGonigle McGrath for House Lessans (2019) HaysomWardMiller for Lochside House (2018), Richard Murphy Architects for Murphy House (2016), Skene Catling de la Peña for Flint House (2015), Loyn & Co for Stormy Castle (2014) and Carl Turner Architects for Slip House (2013).
The RIBA Awards have been running continuously since 1966, apart from 2020, when due to the COVID-19 pandemic they were postponed. The 2021 RIBA UK Awards (including Regional, National, RIBA Stirling Prize and House of the Year) have been selected from the shortlist for the 2020 RIBA Regional, RIAS, RSUA, and RSAW Awards. No matter the shape, size, budget or location, RIBA Award winning schemes set the standard for great architecture all across the country. RIBA Awards are for buildings in the UK by RIBA Chartered Architects and RIBA International Fellows. Entries are submitted to the region or nation in which the building is situated.
The Royal Institute of British Architects (RIBA) is a global professional membership body that serves its members and society in order to deliver better buildings and places, stronger communities and a sustainable environment. Follow @RIBA on Twitter for regular updates.
Naked (a Fremantle label) creates and produces high quality, innovative factual and entertainment programming for the UK, US, and international markets. Current and recent productions include The Apprentice (BBC One), Grand Designs (Channel 4), Snowflake Mountain (Netflix), Louise Woodward: Villain or Victim? (Channel 4), BAFTA-nominated  The Rap Game UK  (BBC Three), Tonight with Target (BBC Three), The Chasers Road Trip: Trains, Brains and Automobiles (ITV), Secret Crush (ITV2), Trash Monsters (Channel 4), Planet Sex (BBC Three and Hulu), Great British Railway Journeys (BBC Two) and Escape to the Country (BBC One). https://www.nkdtv.com/